Navy Refuses To Share More UFO Videos As Their Release Might 'Harm National Security'
KEY POINTS
The US navy had previously released three UFO videos
The navy said the videos were released only after they were leaked
A June 2021 Pentagon report said 144 UAP sightings have been reported by navy pilots since 2004
The US navy has finally admitted that it has more videos of Unidentified Flying Objects (UFOs) in its archives but in the same breath refused to share them citing national security concerns.
The matter came to light when the government transparency site The Black Vault filed a request through the Freedom of Information Act (FOIA) for the immediate release of all material pertaining to UFOs or Unidentified Aerial Phenomenon (UAP) as known by the Department of Defense (DOD).
The US navy had previously released three videos captured by navy pilots featuring high-tech aircraft maneuvering in impossible ways.
Gary Cason, Deputy Director, DON FOIA/PA Program Office, justified the release of these videos in a response letter, saying, "While three UAP videos were released in the past, the facts specific to those three videos are unique in that those videos were initially released via unofficial channels before official release."
"Those events were discussed extensively in the public domain; in fact, major news outlets conducted specials on these events. Given the amount of information in the public domain regarding these encounters, it was possible to release the files without further damage to national security," Cason further wrote.
And as far as other videos are concerned, the deputy director refused to share them with The Black Vault, noting that it will "harm national security."
"The release of this information will harm national security as it may provide adversaries valuable information regarding Department of Defense/Navy operations, vulnerabilities, and/or capabilities. No portions of the videos can be segregated for release," Cason wrote in the letter.
This response came about two and a half years after The Black Vault filed its first request for the release of videos. It has now filed an appeal seeking the prohibited videos.
The Black Vault had filed for the release of more UFO videos one day after the navy released the three videos in April 2020.
Earlier, The Black Vault shared reams of documents on UFOs it had received through FOIA requests to the CIA and other federal agencies.
In related news, there is evidence of recent UFO sightings in war-ravaged Ukraine. In a June 2021 Pentagon report, it was revealed that there have been 144 UAP sightings reported by U.S. Navy pilots since 2004.
The growing number of UFO sightings across the world has made the U.S. military think about the threat from these UAPs. Recently, the DOD said it will get federal funding to set up a new office that will handle matters specifically related to UFO sightings by the U.S. Army, Navy, and Air Force.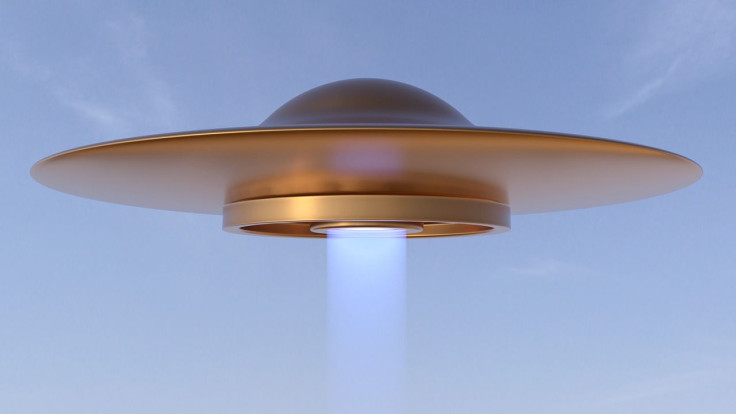 © Copyright IBTimes 2023. All rights reserved.