NBA 2021-2022 Win Totals: Over/Under Predictions For Lakers, Nets, Warriors, Bucks, Top Teams
There's no shortage of title contenders in the upcoming NBA season: the Brooklyn Nets are favored to win it all; the Los Angeles Lakers and Golden State Warriors have the best championship odds of any team in the West; and expectations are high for the Milwaukee Bucks and Phoenix Suns following their matchup in the NBA Finals.
How many games will the top contenders win in the 2021-2022 NBA season? Here are predictions for the teams with some of the highest over/under win totals in each conference at FanDuel Sportsbook.
Eastern Conference
Brooklyn Nets Over 55.5 Wins
The Nets don't need Kyrie Irving in order to win a title or land the No. 1 seed in the East. Their three superstars only played eight games together last season and Brooklyn still went 48-24 (a 55-win pace) and finished with the conference's second-best record. Injuries limited Kevin Durant and James Harden to playing only half the season for Brooklyn. Even if the Nets are cautious with their playing time, it's reasonable to believe both former MVPs will play many more games this season.
Brooklyn improved its depth by signing Paul Millsap and Patty Mills. Blake Griffin will be on the roster for an entire season. Irving can still rejoin the team or be traded. The Nets might even add another impactful player in the buyout market. Unless injuries ravage the team, Brooklyn is getting a top-two seed.
Milwaukee Bucks Over 54.5 Wins
The Bucks have been a regular-season juggernaut over the last three years. Milwaukee has finished no worse than eighth in both offensive and defensive efficiency in each of those seasons, winning 71.4% of its games. That works out to an average of 59 wins on an 82-game schedule. With two MVP awards and a top-four finish since 2019, Giannis Antetokounmpo has established himself as the league's best regular-season player.
Antetokounmpo managed to somehow get even better during the Bucks' title run. Jrue Holiday and Khris Middleton are back. Returning most of its championship roster, Milwaukee should flirt with 60 victories and the No. 1 seed in the East.
Philadelphia 76ers Under 50.5 Wins
It's hard to have confidence that the 76ers will exceed expectations after such a disastrous last few months. The Ben Simmons saga is likely far from over. It could end with the All-Star being traded for far less than Philadelphia's current asking price. Joel Embiid has missed at least 18 games in every season. What kind of chemistry will Simmons and Embiid have when they do share the court together?
Prior to earning the No. 1 seed in last year's shortened 72-game campaign, the Simmons-Embiid pairing never produced more than 52 wins in a season. The top of the East has improved with Miami and Atlanta getting better. If the 76ers aren't careful, they could flirt with a spot in the play-in tournament.
Miami Heat Over 48.5 Wins
The Heat faced several obstacles in trying to defend their conference title a season ago. Miami had virtually no offseason, forced to start the regular season two months after reaching Game 6 of the 2020 NBA Finals in the bubble. Jimmy Butler missed several weeks after being diagnosed with COVID-19. Still, Miami finished on a 46-win pace. The Heat's 49-win pace in 2019-2020 is more reflective of what this team is in 2021-2022.
Kyle Lowry has plenty left in the tank and was one of the most impactful additions of the summer. Bam Adebayo gives Miami a third All-Star-caliber starter. If Tyler Herro rebounds from a bit of a sophomore slump, the Heat can be the No. 3 seed in the East.
Boston Celtics Under 46.5 Wins
The Celtics will also suffer from a strong top of the conference. Following a .500 season, Boston probably didn't add enough to finish 12 games over .500. Jayson Tatum and Jaylen Brown are one of the league's best pairs of young teammates. The rest of the roster, however, leaves a lot to be desired.
Al Horford, Josh Richardson and Dennis Schroder were Boston's three biggest offseason additions. Horford only played 28 games last season, while Richardson and Schroder had disappointing seasons. The Celtics might be one-and-done in the playoffs for a second straight year.
Western Conference
Utah Jazz Over 53.5 Wins
The Jazz never fall below expectations in the regular season. A 48-34 record in 2017-2018 was Utah's worst record of the last five years. After posting an NBA-best 52-20 record in 2020-2021, the Jazz are unlikely to take much of a step back. Utah returns its top-seven scorers, led by Donovan Mitchell, who has the potential to make a leap and become a borderline top-10 NBA player.
The Jazz weren't immune to injuries a season ago with Mitchell and Mike Conley missing 40 combined games, yet Utah still ranked fourth in offensive efficiency. Rudy Gobert's presence virtually guarantees the Jazz a top defense. Whatever their shortcomings in the playoffs might be, Utah is going to excel from October through April.
Los Angeles Lakers Over 52.5 Wins
There are plenty of reasonable concerns regarding Russell Westbrook's fit with LeBron James and how he will perform in the playoffs. For the regular season, however, Westbrook raises the Lakers' floor considerably. No one plays harder over the course of 82 games than Westbrook, who is a walking triple-double. Westbrook is also injury insurance for James and Anthony Davis, whom L.A. might be careful with as they prepare for a lengthy playoff run.
James is only 12 months removed from winning the NBA Finals MVP award. The Lakers were the No. 1 seed two seasons ago and started 21-7 last year before being derailed by injuries to Davis and James. The Clippers and Nuggets will both be without one of their top players for most, if not all, of the season, clearing the way for the Lakers to grab a top-three seed.
Phoenix Suns Over 51.5 Wins
The Suns won 51 games last season, and they'll have 10 more chances to match that total with the return of an 82-game schedule. Even if Phoenix takes a step back, they can hit the 52-win mark in 2022. The signs of Phoenix's emergence were there in the bubble when the team went 8-0, before acquiring Chris Paul. The point guard has only missed a handful of games with a pair of top-seven MVP finishes in the last two seasons.
Paul alone gives Phoenix a high floor, considering his teams have won at least 62.9% of their games in each of the last nine seasons. Devin Booker and Deandre Ayton could be improved with playoff experience under their belts. The Suns will be hungry to prove that last year's run to the Finals was no fluke.
Dallas Mavericks Over 48.5 Wins
Luka Doncic has already put up historic numbers for a player in his early 20s. Entering his fourth NBA season, the guard is primed to be even better and join the league's upper echelon of superstars. Doncic showed what he was capable of in the first round of the 2021 playoffs, nearly beating the Clippers by himself with averages of 35.7 points, 7.9 rebounds and 10.3 assists in seven games. As long as Doncic is able to avoid a serious injury, he makes the Mavericks a strong bet to go over their win total.
Reggie Bullock replaces Josh Richardson in the only significant roster change. Dallas finished on a 48-win pace in last year's 72-game season. The Mavericks likely would've exceeded that number over the course of a normal schedule, considering they rebounded from a slow start to finish 29-15. With Doncic leading the way, this is a 50-win team.
Golden State Warriors Under 47.5 Wins
A lot has to go right in order for the Warriors to win 48 games. Most importantly, Klay Thompson has to return to an All-Star level and play a large portion of the season. Thompson has missed two straight seasons and might not be cleared to practice fully for another month, raising all sorts of questions about his impact on this Golden State team. Stephen Curry has experienced his own injury woes, only playing in 188 of the Warriors' 301 games over the last four seasons.
Coming off arguably Curry's greatest individual season, the Warriors missed the playoffs on a 44-win pace. Golden State didn't turn their two lottery picks into established NBA players. Golden State's ceiling is high if health is on their side, but injuries will probably be a major factor once again.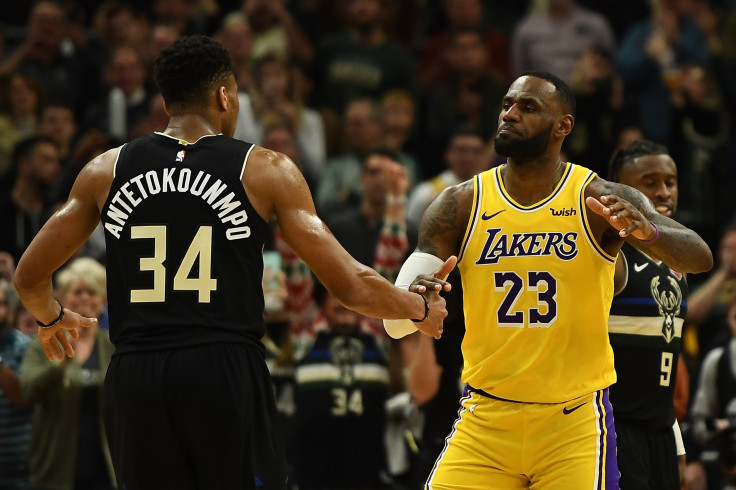 © Copyright IBTimes 2022. All rights reserved.
FOLLOW MORE IBT NEWS ON THE BELOW CHANNELS