NBA All-Star Brags Michael Jordan Learned 'Couple Of Moves' From Him
KEY POINTS
A six-time NBA All-Star said he taught Michael Jordan a couple of moves
Jordan was a natural-born mid-range shooter
NBA All-Star said Jordan always wanted to become a better player
An NBA All-Star revealed that Michael Jordan learned a couple of moves from him.
Walter Davis, is a 6-time NBA All-Star and one of the most efficient scorers in the late '70s and early '80s. Davis was a well-rounded player who played 15 seasons in the league but what really makes him extraordinary is his influence on the greatest player of all time.
Jordan and Davis both played college basketball for the University of North Carolina. At the time, MJ was still working on being the best player in the world, Davis claims that the young Jordan took some pointers from him. In fact, Davis even said that Jordan once admitted that he was his fan, Basketball Network reported.
"It is humbling to hear him say that I was an influence on him growing up, that he was a fan of mine. But that is one of the things about the game of basketball, the way it gets passed on from one group to the next and how each generation influences the next. I got tips from my brothers, their friends, so I tried to return the favor when I got back to Carolina. I showed Michael a couple of moves," Davis said.
When Jordan entered the NBA, he quickly emerged as an unstoppable scorer. To this day, the GOAT is remembered for his game-winning shots (mostly from mid-range). However, according to Davis, it was also him who developed the said aspact of Jordan's game.
"I worked with him on the jab-step and the pump fake, which were some of my favorite moves. The mid-range shot was something I emphasized, I remember telling him that it was important to make that shot. When he helped us win the '82 national championships, that was a midrange shot. Michael had a lot of natural ability with that shot," Davis revealed.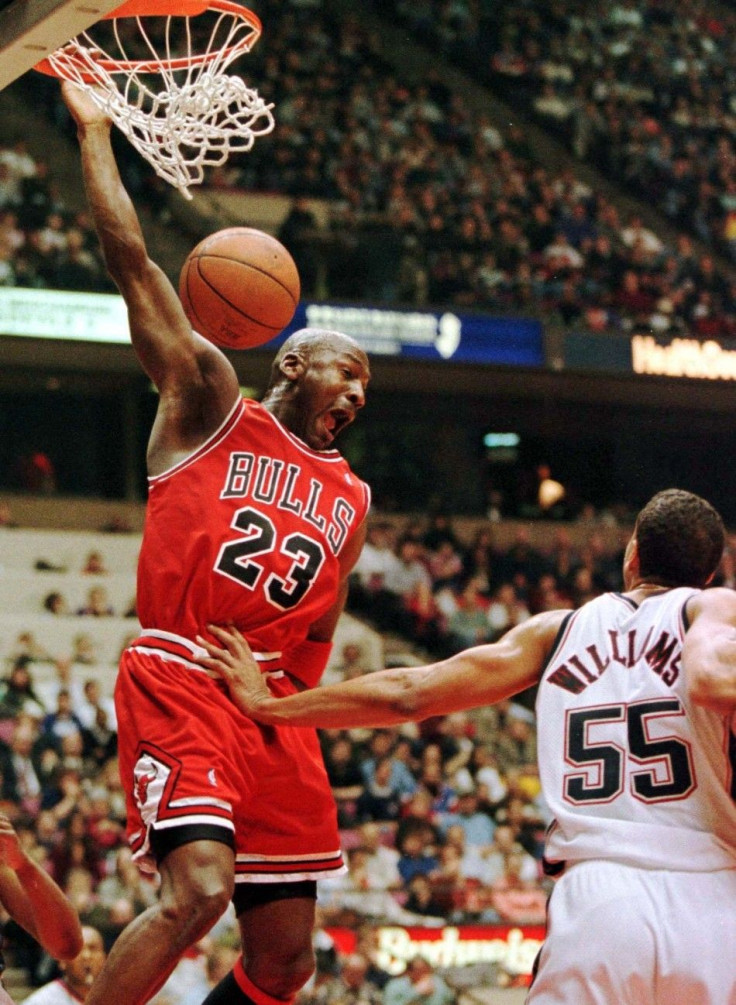 Davis also recalled what makes Jordan special. Aside from being naturally gifted with basketball skills, Jordan's work ethic was also second to none. As per Davis, Jordan "listened to every instruction and always wanted to get better."
"If you told him something, he was going to work on it," Davis said.
"All he seemed to do was work on his game. When you combine his work ethic, natural gifts, talent, and athletic ability, he is the total package. You can't help from being the best player of all time when you have all that on your side," Davis added.
© Copyright IBTimes 2023. All rights reserved.
FOLLOW MORE IBT NEWS ON THE BELOW CHANNELS