NBA: Allen Iverson Is Like Rockstar, Former Teammate Says
Allen Iverson's former Philadelphia 76ers teammate described him as a "rockstar" during his prime in the NBA.
Arguably, Iverson was the most influential superstar the Sixers ever had. His impact to the game wasn't only felt by his fans. In fact, former Sixers guard Aaron McKie recently referred his experience with Iverson as "entertaining and electric."
In an exclusive interview with Philly Mag, McKie revealed that he got to see all sorts of things when he was hanging out with Iverson.
"(Playing with Allen Iverson was) awesome. He was entertaining, he was electric, and we have been great friends. Traveling with him was like traveling with a rock star. I got to see it all," McKie recalled.
Iverson was so famous back then that McKie even got to meet Muhammad Ali – the most famous person he had ever met through Iverson as well.
"(The most famous person I've met is) Muhammad Ali, at a charity event A.I. had. He was one of my main heroes growing up," McKie revealed.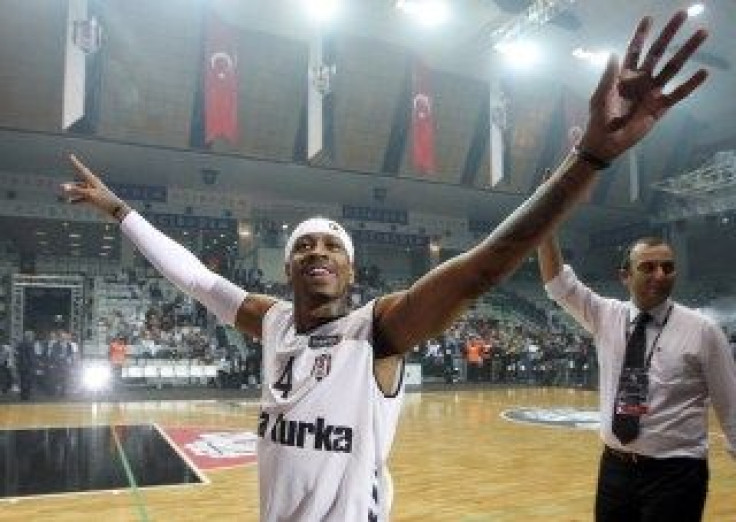 There may not be an NBA player who's had a greater impact on the culture of the league than Iverson. His flashy style on and off the court once became the standard of players and fans alike. Iverson was never out to impress anybody but himself.
From jewelry, hats, headphones, and baggy clothes, everything "The Answer" put in his body became staples of most NBA players' pre-game style.
In 2005, former NBA Commissioner David Stern did something after seeing how the Serbian national team wore matching sports jackets as opposed to Team USA's sweatsuits, jeans, and chains. Evidently, the league was pointedly targeting Iverson's style and Stern took action in the form of a new dress code.
Iverson believes the league was targeting him and other black players. The NBA legend spoke with Nice Kicks back in 2017 to address the issue and admitted that after several years, the dress code still bothers him.
"I was bothered by it, because I felt like they were targeting people that dressed like me. We been wanting to dress like how we want, but we just felt like we couldn't," Iverson said in 2017.
In today's NBA, Sixers guard Trey Burke acknowledged his similarities with Iverson. According to him, he could relate to "The Answer" and in his eyes, the 6-foot-nothing NBA legend is one of the "most influential" athletes of all-time.
"He was my size, could relate to him, he was smaller, he wasn't 6'10, 6'11," Burke said about Iverson.
"Not to take anything from those guys, but we couldn't believe what we were seeing, a six-foot guard winning MVP, winning scoring titles. It was influential, in my opinion he's one of the most influential athletes there ever was." Burke contiued.
© Copyright IBTimes 2023. All rights reserved.