NBA Betting: Boston Celtics vs. Miami Heat Odds Change Drastically Before Game 2
The perception of the 2022 Eastern Conference Finals has changed with just one game. The Boston Celtics entered Game 1 as prohibitive betting favorites to win the series, only to become decided underdogs after being handed a 118-107 loss by the Miami Heat.
Shortly after eliminating the Milwaukee Bucks in the second round of the NBA playoffs, the Celtics were given -175 odds at FanDuel Sportsbook to defeat the Heat in the conference finals. Trailing 1-0 in the series without home-court advantage, Boston is now a +125 underdog. Miami has -150 odds to reach the NBA Finals.
It's not much of a surprise that the Heat won Game 1 at home, considering the East's No.1 seed was favored to win the series opener. Miami's dominance in the second half, as well as Boston's injury report, has improved the Heat's chances of eliminating the Celtics for the second time in three years.
Trailing 62-54 at halftime, Miami took control of Game 1 by outscoring Boston 39-14 in the third quarter. The Heat's relentless defense forced 16 Boston turnovers for the game, including seven by Jayson Tatum.
Following his coming out party against the defending champs, Tatum was thoroughly outplayed by Jimmy Butler in Game 1. Butler scored 41 points on 12-19 shooting to go along with nine rebounds, five assists and four steals. In Butler's 41 minutes, Miami outscored Boston by 25 points.
Gabe Vincent was plus-23 for the Heat with 17 points on 5-10 shooting. Tyler Herro scored 18 points in 27 minutes.
The Celtics' No. 1 ranked defense struggled without two of the team's starters. Marcus Smart didn't play because of a foot sprain. Al Horford missed Game 1 because of COVID-19 health and safety protocols.
It's unknown if either player will be available for Game 2 Thursday night. If Miami takes a 2-0 lead over a short-handed Boston team, the Heat will have a significant advantage in the series.
Boston was able to rebound from losing Game 1 of its second-round series at home. The Celtics were picked overwhelmingly by experts to beat the Heat in the series.
Miami is given +380 odds to win the series in five games or seven games. Boston has +380 odds to win the series in exactly six games. The Heat have +1000 odds to pull off a series sweep.
The Heat have +250 odds to win the 2022 NBA Finals. The Celtics are third among the four remaining playoff teams with +340 championship odds, down from +210 odds at the start of the conference finals.
The Golden State Warriors lead the way as +135 championship favorites.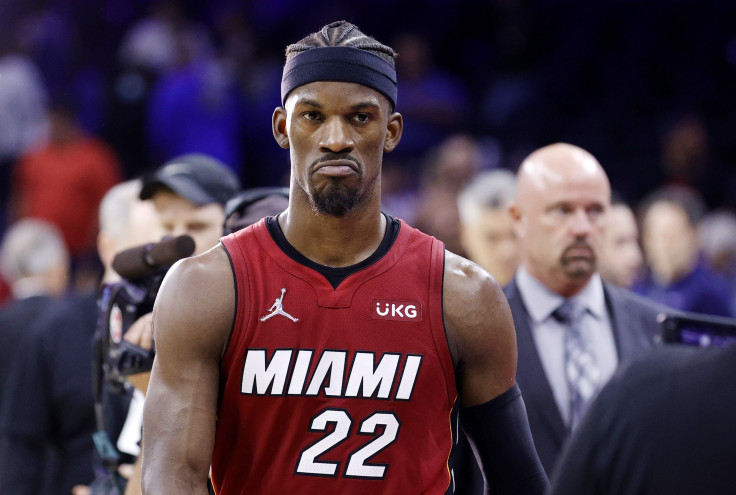 © Copyright IBTimes 2023. All rights reserved.