NBA: Brandon Ingram Says He Can Do Everything Inside The Court For Pelicans
Pelicans star forward Brandon Ingram is confident he can do everything inside the basketball court next season.
Looking back at the 2016 NBA Draft, many were convinced that the extremely talented Ingram from Duke could be the future of Los Angeles Lakers. However, just before the 6-foot-9 forward reached his full potential in LA, he was traded to New Orleans Pelicans in a massive deal which delivered Anthony Davis to the home of Purple and Gold this summer.
Coming into the next season, Ingram apparently has moved on with the trade buzz and is now ready to take on the new challenges in his young NBA career.
In a press conference on this year's NBA Media Day, Ingram had nothing but positive things to say about his new team. According to him, the new Pelicans team is a bit quicker and more aggressive on offense. And more importantly, Ingram noted that he can do whatever is needed from him inside the court.
"Run the wing, pushing the pace off a rebound, just different variations, I think I can be all over the floor," Ingram said about his possible contribution to Pelicans next season.
"I spend time on all parts of my game. Whatever you name I can pretty much set it out. I'm sure that whatever offense that Coach Alvin (Gentry) wants to run, I'm sure I will be pretty fine in," Ingram emphasized.
Aside from being confident with his basketball skills, Ingram is also optimistic about his current health conditions. In the same presser, the 22-year-old versatile forward revealed how he fought his way back to being healthy again despite having a rare condition recently.
"It was kind of scary for me at the beginning. Just finding out that I had a blood clot. But it was nothing to do with my blood. It was just kind of how my body structure is," Ingram revealed,
Ingram then admitted that what he had gone through was never easy and he just kept his head high and followed the doctors' orders.
"My spirits kind of stay high. The process wasn't easy, sometimes I had trouble breathing, chest and back pain a little bit just kept my head high and do what the doctors told me to do," he said.
Last season, Ingram averaged 18.3 points, 5.1 rebounds and 3 assists per game. Although he has put up a quite impressive numbers, he was only able to play 52 games.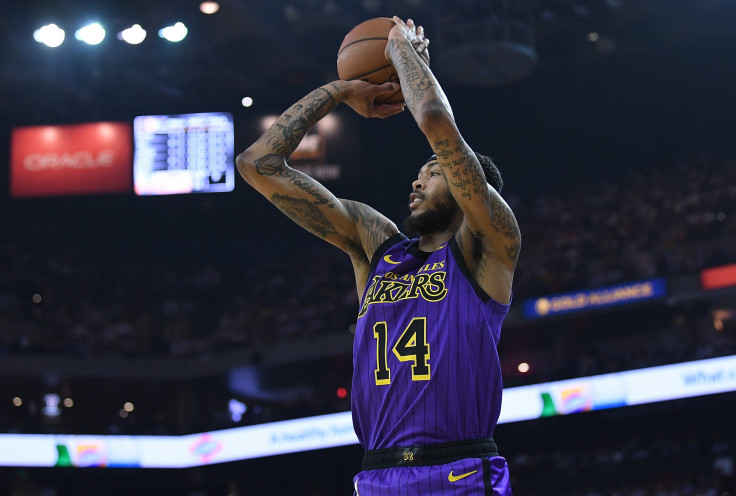 © Copyright IBTimes 2022. All rights reserved.
FOLLOW MORE IBT NEWS ON THE BELOW CHANNELS