NBA: Kawhi Leonard Has Trusted Only One Teammate In His Career
LA Clippers superstar Kawhi Leonard has trusted only one person in his entire basketball career.
Unlike most of NBA superstars today, Leonard is not a fan of the limelight. In fact, not too many teammates and former teammates were able to establish a close relationship with him despite the fact that he has played for two different NBA teams already.
However, one name appears to have gained the reigning NBA Finals MVP's trust. Jeremy Castleberry, a man who has known Leonard since high school, also happened to be his only best friend in the NBA.
Castleberry is an NBA assistant coach who has been with Leonard during his short stay in Toronto and glory days with the San Antonio Spurs.
Leonard and Castleberry started their friendship in high school and the relationship continued in college, where the two played for San Diego State. Evidently, Leonard was clearly the star of San Diego but Castleberry also played a significant role.
As Leonard went on and got drafted in the league, Castleberry has managed to enter the NBA in a different way. After college, Castleberry quickly moved to coaching and joined the San Antonio Spurs' G-League affiliate, the Austin Spurs.
It didn't take long before Leonard and Castleberry finally met in San Antonio again. Following the Spurs' devastating collapse in the 2013 NBA Finals against the Heat, they faced the team again the next year. But this time, the Spurs exacted revenge and Leonard took home the Finals MVP for his impressive defensive effort on LeBron James. That same year, the Spurs brought in Castleberry as a video coordinator and player development guy.
When Leonard made the move to Toronto, he also took Castleberry with him. At that point, Castleberry was an assistant on Nurse's bench, and once again, their team-up paid off. The Raptors won the NBA finals in their first and only season with Leonard and Castleberry.
As expected, now that Leonard is on to his third team, Castleberry is moving along with him. The duo will try to do the same in LA and thus far, in terms of work ethic, Castleberry appeared to be a great fit with the Clippers' culture.
Meanwhile, Clippers guard Lou Williams recently addressed the arrival of Leonard in their team. According to Williams, Leonard's move means a lot to them and he believes that the former Raptors star could also make a name in LA.
"It means a lot. Obviously he (Leonard) can create a legacy here that hadn't done in years passed. He can basically have a franchise to himself. Kawhi has the opportunity to do something special. I'm excited to be a part of this process," Williams said.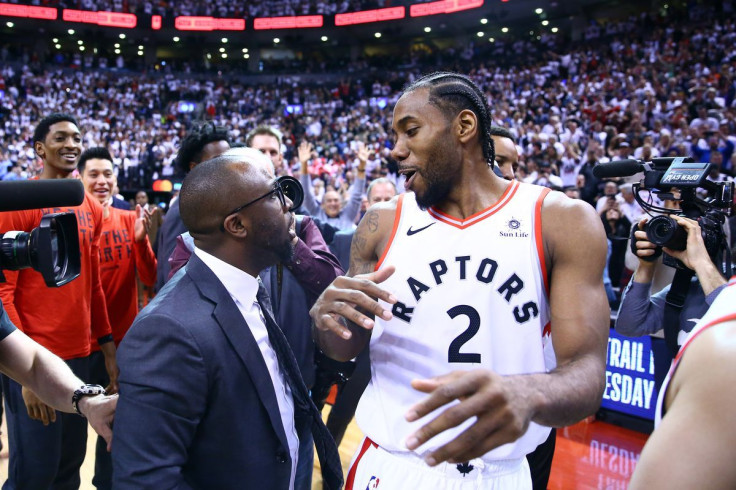 © Copyright IBTimes 2022. All rights reserved.
FOLLOW MORE IBT NEWS ON THE BELOW CHANNELS