NBA Champion Won't Return For Golden State Warriors When 2020 Season Resumes
The Golden State Warriors' 2019-2020 campaign has been marred by injuries, resulting in the league's worst record. If the NBA season does return—games are expected to resume in July—one of the injured Warriors is certain to remain sidelined.
Kevon Looney underwent successful surgery Tuesday to repair a core muscle injury. The team announced that he's expected to be ready for the 2020-2021 season.
The 24-year-old became a key contributor during Golden State's run to the 2019 NBA Finals. After averaging a career-high 6.3 points and 5.2 rebounds per game in the regular season, Looney received more playing time in the postseason. He performed his best in the Western Conference Finals, averaging 10.0 points and 6.5 rebounds per game in a sweep of the Portland Trail Blazers.
After signing a three-year, $15 million contract in the summer, Looney struggled to stay healthy. He only played 20 games before the season was suspended in March, averaging 3.4 points and 3.3 rebounds per contest.
Looney started 24 games a year ago. He was Golden State's first-round pick in 2015, winning two championships and reaching the NBA Finals each year in his first four seasons.
Klay Thompson has missed the entire season with a torn ACL. He isn't expected to suit up until next season.
A broken hand has limited Stephen Curry to five games. The two-time MVP returned for one game before the coronavirus pandemic put professional sports on hold.
Golden State is 15-50, giving them three more losses than any other NBA team. The Warriors won at least 57 games in each of the last five years.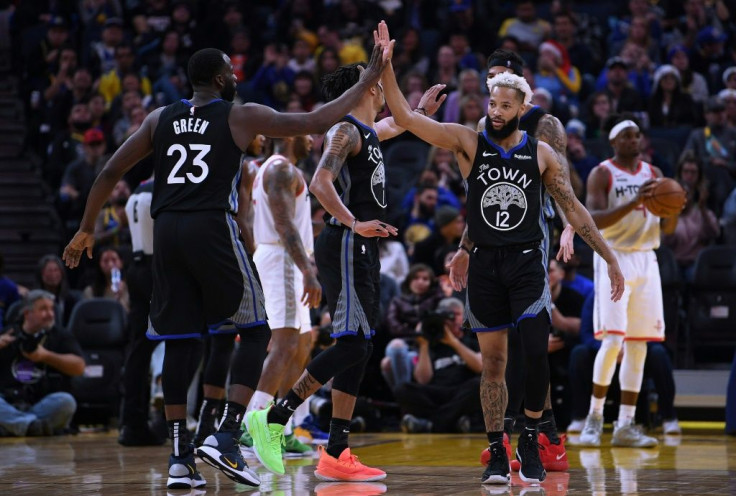 © Copyright IBTimes 2023. All rights reserved.