NBA: Charles Oakley Reacts To Patrick Ewing Testing Positive For The Coronavirus
KEY POINTS
Charles Oakley sent his support to Patrick Ewing
Ewing has tested positive for COVID-19
Oakley and Ewing played together for the New York Knicks for 10 years
Charles Oakley sent his support to his ex- Knicks comrade Patrick Ewing, who currently battles the Coronavirus disease. Having led the troops in New York City with Ewing decades ago, the 56-year-old is assuring his brother that he is not alone in his combat against the deadly disease.
"I went to war with you for ten years. I won't leave you on the battlefield now. Get well Patrick. More fights ahead," Oakley wrote in a short message to Ewing on his Twitter page.
The 57-year-old NBA legend announced his diagnosis on Friday. In the official statement of Georgetown University, Ewing said: "This virus is serious and should not be taken lightly. I want to encourage everyone to stay safe and take care of yourselves and your loved ones. Now more than ever, I want to thank the healthcare workers and everyone on the front lines. I'll be fine and we will all get through this."
The university, where Ewing serves as the head coach for the men's basketball team, further stated that he "is under care and isolated at a local hospital" while pointing that no other member of the team has tested positive for the virus.
Oakley and Ewing have had an unparalleled bond extending to their grueling battles together against the toughest of the '90s in the NBA. But just like any other genuine relationship, their connection has also gotten its share of rough patches.
One of the most notable highlights of their run is their deep playoff push in 1993, which was stalled by Michael Jordan and the Chicago Bulls in six games of the Eastern Conference Finals. The painful setback lingers on Oakley's memory, triggering him to rue Ewing's failure in leading them past the powerhouse dynasty.
The Hall of Famer, however, is not taking Oakley's opinion personally.
"He's one of my best teammates. We went into a lot of wars and a lot of wars against the Bulls. So everyone is entitled to their own opinion," Ewing said of Oakley in an Interview on the Good Show. "I love Charles Oakley. I still consider him a friend, but everybody is entitled to think or say what they want."
After Jordan's first retirement, the Knicks' tandem went for the jugular in the following season, spearheading New York all the way to the '94 Finals. They championship bid, however, failed once more as they were denied by Hakeem Olajuwon and the Houston Rockets in seven games.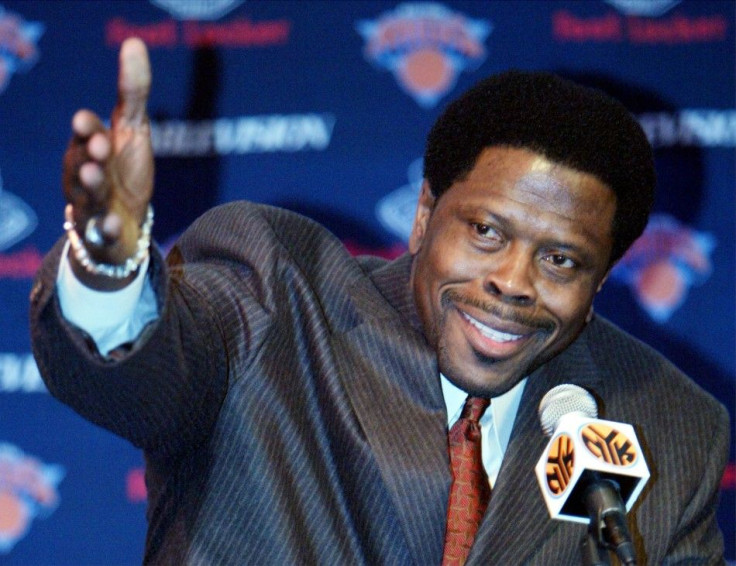 © Copyright IBTimes 2023. All rights reserved.