NBA: Dennis Rodman Reveals What Could've Prevented His 'Bad Boy' Image
KEY POINTS
Dennis Rodman said his "Bad Boy" persona naturally happened
Rodman revealed what he really needed during his glory days
Rodman almost killed himself
NBA Hall of Famer Dennis Rodman opened up about what could have saved him from having a bad reputation in the league.
From the late 80's to early 90's, Detroit Pistons were widely regarded as NBA's "Bad Boys." The name may have spoken for itself as the team was known for their extremely physical style of playing. However, for Rodman, the term "Bad Boy" eventually didn't just end inside the basketball court.
In his exclusive piece on ESPN's "The Crossover," Rodman revealed that his sudden transformation from being an electrifying basketball player to the NBA's "Bad Boy" came "naturally," Sports Illustrated reported.
"Dyeing my hair, dressing in drag...it all just came naturally to me. I was probably the only player in the history of sports to build an image by himself. It was all raw and natural, no Nike, no Adidas, no Converse," Rodman said.
The Pistons legend also believes that the actions that brought him to fame during his career would probably be viewed somewhat differently in today's NBA.
"I would be accepted now. I wouldn't be as flamboyant now as I was then. I would be one of many," Rodman explained.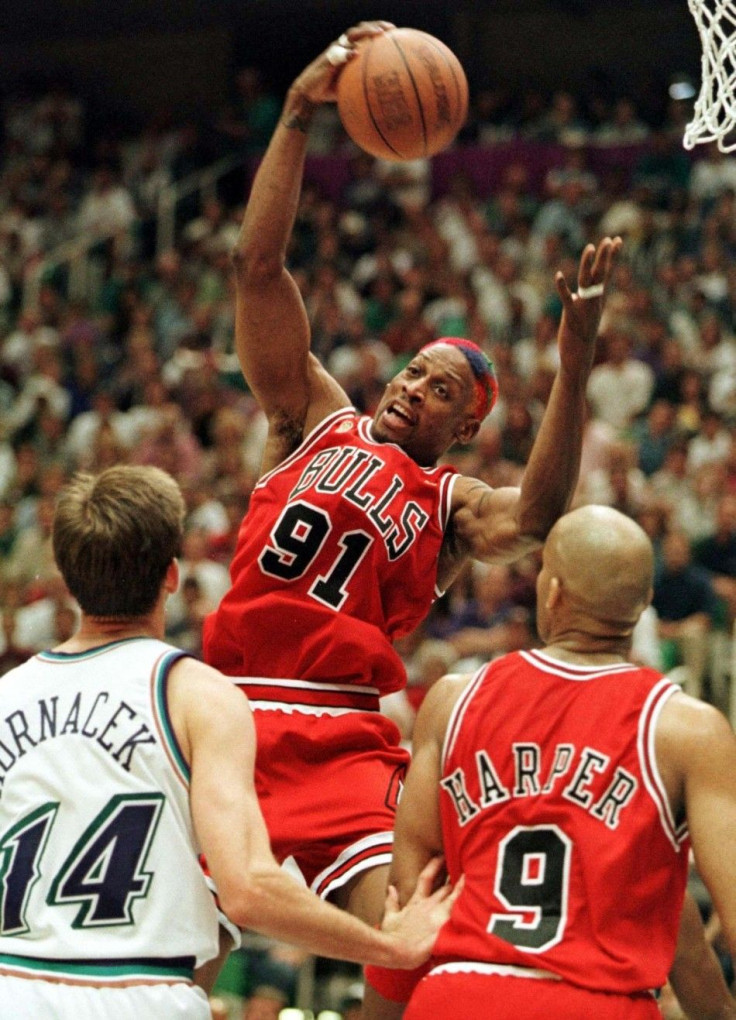 More importantly, behind all the scandals, drama and glamour, Rodman was fully aware of the only thing he needed. According to him, unlike other rebellious and arrogant athletes, he longed for care and love while he was at the peak of being labeled as a menace.
"I needed to me embraced and cared and loved to keep me safe. The team and city really embraced me so much. If I did anything, people would stand up and cheer. I never got that before. I was so happy, energetic, alive, exuberant," Rodman revealed.
At the time the Detroit Pistons days of dominance were slowly fading away into the shadows. Rodman was somewhat depressed. On top of that, he also felt suffocated by fame and the limelight. At that point, Rodman "wanted to be normal" and "stay true to" himself. On an April night, he sat in his truck with a gun on his lap. Fortunately, the NBA star managed to getaway from what supposed to be suicide scenery and opted not to pull the trigger. Instead, Rodman claimed he mentally shot an image of himself who he didn't want to be and then he fell asleep.
All told, Rodman could really have prevented himself from turning into the rebel he was in the NBA. Moreso, things could have ended better for him and the world could have witnessed the other side of the NBA's "Bad Boy."
© Copyright IBTimes 2023. All rights reserved.