NBA Draft 2018 Rumors: Celtics, Clippers, Mavericks Looking To Trade, Hawks Exploring Options
Trade rumors are starting to heat up with the 2018 NBA Draft only one day away. Several teams are looking to potentially acquire a top-five selection and pick what they consider to be a star-studded prospect.
The Boston Celtics own the No.27 overall pick, and they could be looking to move up into the lottery. The Los Angeles Clippers have explored turning the No.12 and No.13 overall picks into a much better selection. The Dallas Mavericks are in trade talks, even though they already have the fifth pick in the first round.
Luka Doncic has sparked many of the trade discussions. The 19-year-old from Slovenia is the draft's most intriguing player in many ways. Some evaluators believe he's this year's best prospect, while other teams don't believe he should be taken within the first four or five picks.
Dallas has been hoping that Doncic would fall to them at No.5, and earlier this week it looked like that might be the case. Deandre Ayton will almost assuredly go to the Phoenix Suns at No.1, and the Sacramento Kings are expected to use the No.2 pick on Marvin Bagley.
While it once looked like the Atlanta Hawks might take Jaren Jackson Jr. at No.3, Doncic is starting to separate himself as the team's top choice, according to ESPN's Adrian Wojnarowski. Wojnarowski has reported that the Hawks have been willing to discuss trading down in the draft, and the Mavericks are targeting their third overall pick.
Dallas could have some competition in Boston when it comes to being a trade partner for Atlanta. Ryen Russillo noted on the latest episode of "The Russillo Show" that the Celtics have been aggressive in trying to move up in the draft, and the team could be targeting either Doncic or Mo Bamba, both of whom might be top-five selections.
Boston has a slew of future draft picks that they could offer in any potential deal, including next year's Sacramento Kings' first-rounder, which is top-one protected.
If the Clippers trade up, they could have their eyes set on Jackson. The Michigan State product is only 18 years old and stands at 6'11 with a seven-foot wingspan. He averaged 10.9 points, 5.8 rebounds and 3.0 blocks per game as a freshman while shooting 39.6 percent from three-point range.
Los Angeles has been at the center of several trade rumors because of their two lottery picks. They are reportedly interested in making a deal for Kawhi Leonard if the San Antonio Spurs make him available. Leonard reportedly wants to be sent to the Los Angeles Lakers, but he might be willing to re-sign with the Clippers if he's traded to L.A.'s second team.
The Clippers didn't make the playoffs, though they finished with a winning record, even after trading Chris Paul last offseason and sending Blake Griffin to the Detroit Pistons in January.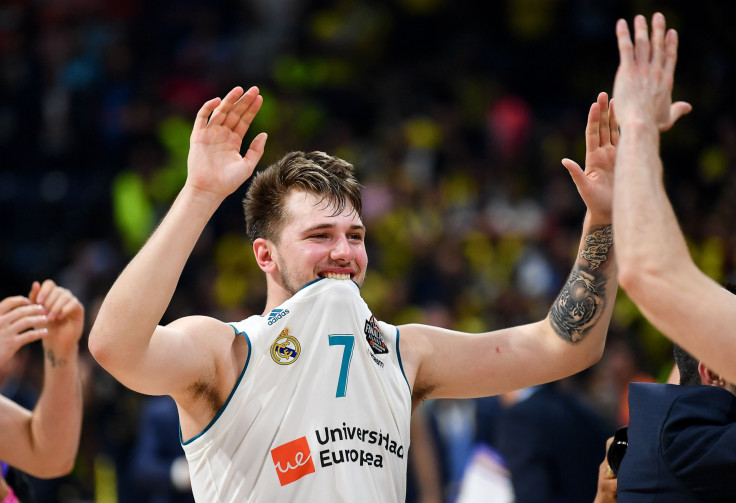 © Copyright IBTimes 2023. All rights reserved.
FOLLOW MORE IBT NEWS ON THE BELOW CHANNELS