NBA: Ex-Knicks Star Reveals Shocking Details About Murder Of His Mistress
KEY POINTS
Ex-Knicks star revealed shocking details about the murder of his mistress
Ex-Knicks star's wife didn't have an idea about her husband's mistress until the murder
Authorities found Ex-Knicks star's mistress' own lawyer guilty of all the charges
A former New York Knicks star revealed some shocking details about his past including the murder of his mistress.
Eddy Curry is a retired NBA player who played in the league from 2001 to 2012. He was a well-rounded big man and he's best season came in 2006-07 season with the New York Knicks where he averaged nearly 20 points per game. Aside from that, nothing much was noted about Curry besides his shocking past outside basketball.
In a piece he wrote for The Players' Tribune, the 37-year-old spoke candidly about the shocking murder of his mistress and his daughter in 2009 and how his wife never even knew about the woman.
According to Curry, a lot of people don't know about his late mistress Nova. He managed to sustain their relationship for a few years while he was playing for the Knicks. The relationship resulted to two kids, a thing his wife Patrice also didn't have any knowledge about.
Curry has kept it "a secret for years" until one day, Nova was murdered. Rattled and shattered with what just happened, Curry didn't know what to do as he sensed that the horrible murder might also mark the beginning of the end of his four-year marriage.
"So as I'm on the phone learning that my infant daughter and her mother had just been murdered. I'm also coming to grips with the fact that my marriage of nearly four years would almost certainly be over," Curry revealed.
What made matters worse for Curry was that he learned that his daughter was also murdered along with Nova. He also revealed that his son witnessed how his mother and sister were killed. And the thought that he was too innocent to understand it all devastated him even more.
"Before I knew it, I was on a plane flying back to New York, and even just within those few hours more and more details became clear. I found out that my son Noah was right there when his mother and sister were shot. But he was so little that he didn't really understand what had happened. He'd tried to wake up his mom after the shooting, so when the officers went in and found him there, he had blood all over him. He actually laid down next to her and had fallen asleep," Curry recalled.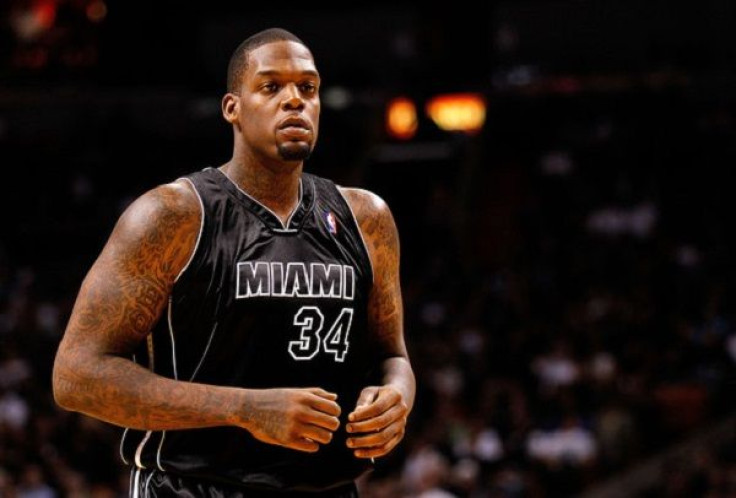 When Curry asked the police who the primary suspect was, he was told that it could be Nova's own laywer Frederick Goings. As per "Baby Shaq," Nova has already warned him about her lawyer, who once brought a gun during her baby shower with the intent to shoot him at the said event. Goings was found guilty of all the charges against him in 2013.
"I learned that they thought it was Nova's lawyer. He had been overseeing the child support payments, and she'd been dating him. In the past she'd warned me that he was dangerous. Dude actually brought a gun to her baby shower for Ava because he thought I might be there," Curry said.
© Copyright IBTimes 2023. All rights reserved.