NBA: Ex-Kobe Bryant Teammate Vows To Not Have Sex Until After Marriage
KEY POINTS
Kobe Bryant's former teammate claims he wouldn't have sex until after marriage
Bryant's former teammate had 12 strokes due to drug and alcohol abuse
Bryant's former teammate attempted ato return to professional basketball last year
A former teammate of Kobe Bryant revealed that he and his fiancée have agreed to only have sex after getting married.
Lamar Odom is one of the most popular teammate Bryant had in his career. During his time with the Los Angeles Lakers, Odom reached stardom and won the NBA "6th Man of the year" award. In fact, when Shaquille O'Neal left the team, Odom quickly emerged as Bryant's co-star.
Sadly, despite being regarded as one of the best key players ever played for the Lakers and winning two NBA championships, Odom is mostly remembered for the controversies he got involved with.
"L.O." instantly became a Hollywood personality when he married Khloe Kardashian in 2009. The marriage eventually ended in 2016 and Odom's life and career went downhill since then. The former Laker hit rock bottom and found an escape through drugs, alcohol and sex having been stroked "12 times" in the process.
On this weekend's episode of " In Depth with Graham Bensinger ," Odom finally spoke about the wild journey he had. One of the most interesting things he revealed about his current life was how he won't be having sex again until he is married.
Below is how the conversation went down:
Graham: What do you think made you realize [monogamy] was important?
Odom: Well, when you can grow with someone, and you realize you're growing with them and you're not having sex…And it's crazy because the next time I'm having sex I'll be married.
Graham: Really? Why's that?
Odom: My fiance said we shouldn't have sex until we get married.
Graham: How do you feel about that?
Odom: I mean, well … if you're gonna talk the talk, you gotta walk the walk, right?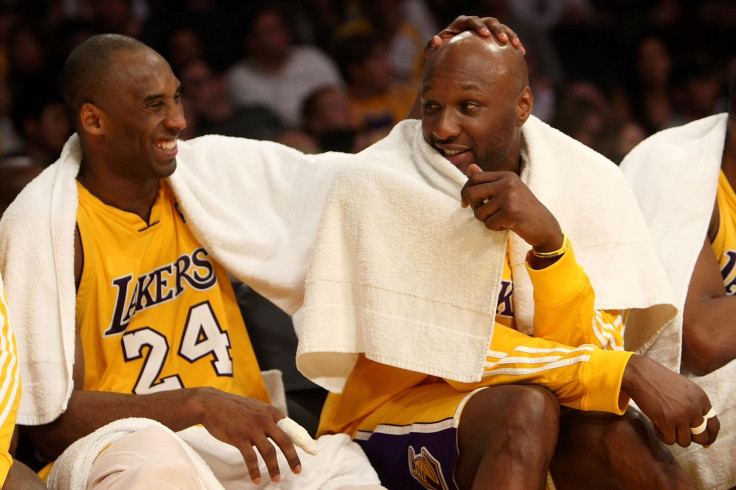 In the same interview, Odom also credited Khloe's "support" especially when he was starting to recover. He even revealed that her ex-wife used to help him in "wiping his backside ."
Last year, Odom tried to make a comeback in professional basketball and was reportedly highly interested in playing overseas, particularly in the Philippines.
Despite getting cut from Ice Cube's BIG3 league, the two-time NBA champ seeks to revive his career and mentioned the Philippines as a landing spot.
"I'mma play professional basketball again. Maybe in the Philippines or something like that. But, that's just another setback. When one thing gets taken from you, another beautiful thing pops up," Odom revealed.
Odom was booted from the 3-on-3 league and sources claim that he just wasn't in good shape to hang with the rest of the league.
© Copyright IBTimes 2023. All rights reserved.