NBA Executives Not Optimistic About Joel Embiid's Chances In MVP Race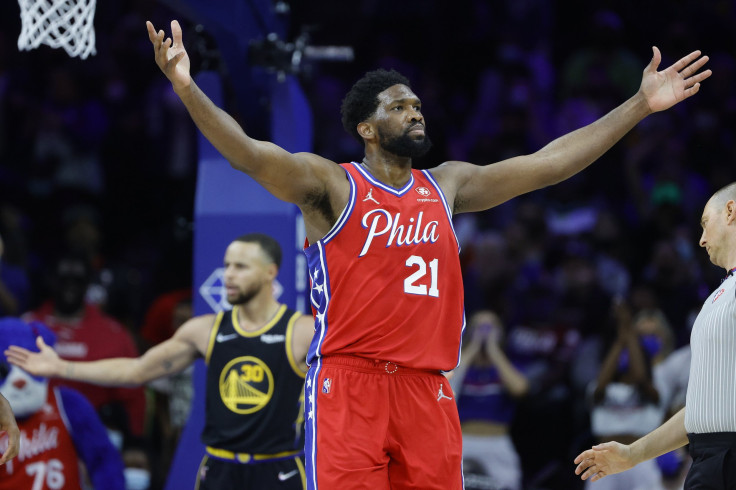 KEY POINTS
Luka Doncic is expected to beat out Joel Embiid for 2022-23 NBA MVP honors
Embiid finished second behind Nikola Jokic in the previous two seasons
The 76ers big man will need to take a massive leap this year to subvert expectations
Philadelphia 76ers star Joel Embiid has been in the thick of the NBA MVP race nearly every year, but he has failed to lay a firm hand on the title and it is not expected to change anytime soon.
The 2022-23 edition of the yearly preseason GM Survey was recently made public with all 30 league general managers voting on things such as who is most likely to win the championship, the end-of-season playoff standings, and which player takes home the MVP award.
According to the survey, general consensus among front office showrunners is that Dallas Mavericks star Luka Doncic will be crowned as the NBA's best player by the end of the season with 48% of them voting for that outcome.
On the other hand, Embiid is ranked third behind Milwaukee Bucks forward and 2021 NBA Finals MVP Giannis Antetokounmpo with 14% and 34% respectively.
The sentiment that Doncic and Antetokounmpo would finish the season better than Embiid is completely understandable since the Mavericks and Bucks have been among the teams to watch in recent years.
However, it seems as if Embiid still has not done enough in his already illustrious career to deserve the nod since he is still living in the ever-looming shadow of Denver Nuggets big man and back-to-back MVP awardee Nikola Jokic.
The following are the stat lines of Embiid, Jokic and Doncic last season.
Joel Embiid: 30.6 points (league-leader), 11.7 rebounds, 4.2 assists, 1.1 steals, 1.5 blocks in 68 games
Nikola Jokic: 27.1 points, 13.8 rebounds, 7.9 assists, 1.5 steals, 0.9 blocks in 72 games
Luka Doncic: 28.4 points, 9.1 rebounds, 8.7 assists, 1.2 steals, 0.6 blocks in 65 games
Based on that alone, Jokic was far and away the better player and was completely deserving of his second MVP award, while Embiid and Doncic both have strong cases for runner-up.
The survey also asked the question, "Who is the best center in the NBA?"
Jokic came away with 79% of the votes, while Embiid was a far second with only 17%.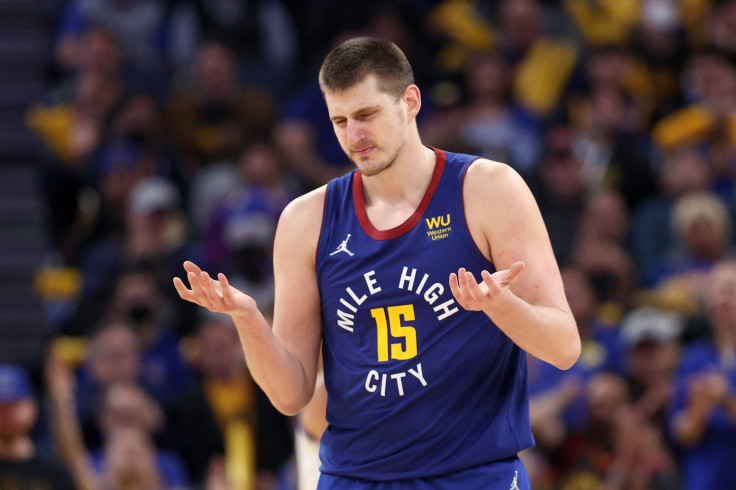 It is an interesting development on Embiid's part since general managers only gave him a 7% chance to win the MVP and he was still ranked second behind Jokic in positional rankings–though he was 6 percentage points better last season.
With how MVP voting usually goes, the honor usually goes to the player who has had the most impact on their team's success–as it should since the letter "V" refers to valuable.
There is no doubt that Doncic has played a major role in the Mavericks' resurgence especially after beating the Phoenix Suns in seven games last season, but it appears that general managers do not see Embiid in the same light for the 76ers.
The Cameroonian big man has been second to Jokic in terms of MVP voting in the past two seasons despite the 76ers having a slightly better record than the Nuggets, which speaks to just how dominant of a player Jokic truly is for a center.
Having James Harden as his primary ballhandler is certainly going to take away some of his luster in Philadelphia, but to come behind Doncic in the MVP race among general managers has to light a fire under him.
Doncic being inserted into the picture does complicate things for Embiid, and while he still has some catching up to do against Jokic, "The Process" needs to take a massive leap forward towards becoming a point-center if he really wants the MVP trophy.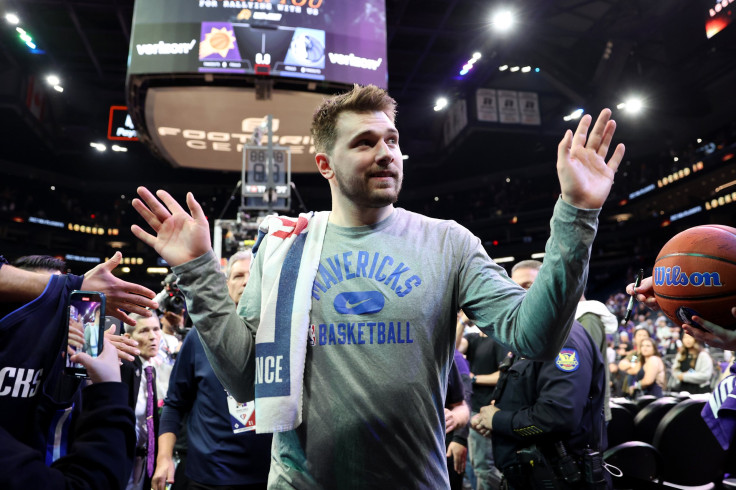 © Copyright IBTimes 2023. All rights reserved.