'We've Gotten Over It,' Says Nets Head Coach Regarding Kevin Durant Issue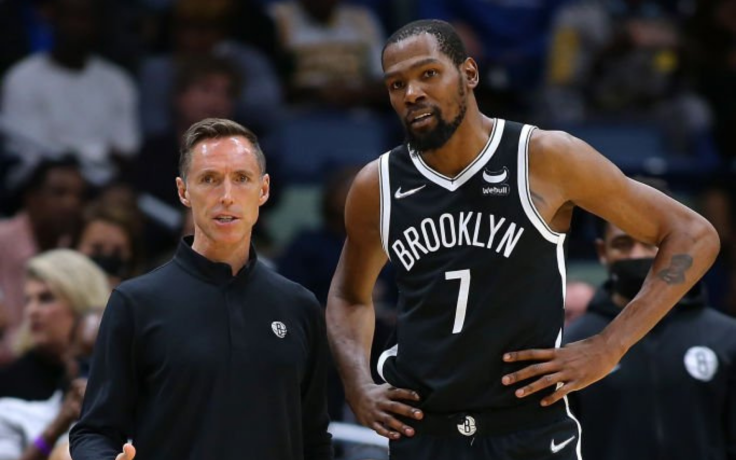 KEY POINTS
Nets head coach Steve Nash says that the Kevin Durant issue is all behind them
Teams reportedly tried to make a run at Durant this offseason
Durant has also addressed his commitment to the Nets during media day
The Brooklyn Nets are entering the 2022-23 NBA season with a ton of question marks above their heads, and head coach Steve Nash answered one of them--particularly about Kevin Durant.
ESPN's Malika Andrews was able to speak with Nash following their training session and asked about how they were all able to resolve their issues.
"We just had to talk. I heard him (Durant) out, he heard me out, we cleared the air and that was it. It wasn't that long of a conversation. I think we were able to address the way we were feeling and the space we were in," Nash initially said.
"The bottom line is we were all hurt... We had high expectations and continually having players getting taken off the table and all of it was suboptimal for our playoff chances. I think it wore us down. I think everyone in the organization felt it. It manifested itself the way it did, and we've gotten over it."
Durant putting himself on the trade market was arguably the biggest news of the always-frantic NBA offseason as teams around the league scrambled to put together the best and fair, in their minds, offer for the superstar forward.
The possibility of Durant being traded grew less and less as the days rolled into weeks since no team in the league could match the Nets' major asking price thanks to the fallout of the Rudy Gobert to Minnesota trade.
The Boston Celtics took a stab at it and reportedly offered Jaylen Brown, Derrick White and a future draft pick for Durant, but the Nets turned it down as they also wanted Marcus Smart, another rotation player plus more picks.
Even the Miami Heat were potentially in play at one point this offseason for Durant, though it reportedly bottomed out after the Nets were asking for Bam Adebayo in return.
It came to a point that even 2015 NBA champion Andrew Bogut jokingly told Durant via social media to get under Nets owner Joe Tsai's skin so he forcibly gets traded.
Questions of Durant's commitment to the team were brewing among fans in different forums and social media groups, but the player himself reaffirmed his commitment to the franchise during media day.
With the generational scorer back in tow, the Nets and its fans are hoping for a more successful outing this season after the possible return of Ben Simmons while adding Royce O'Neale, T.J. Warren and Markieff Morris alongside the re-signing of Nic Claxton.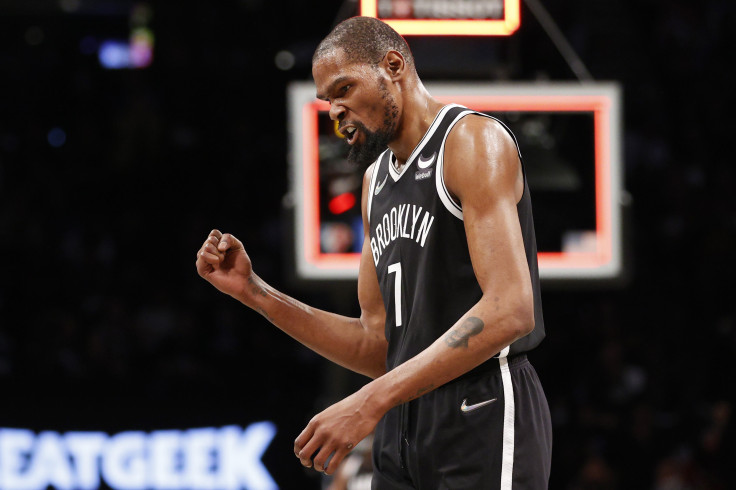 © Copyright IBTimes 2023. All rights reserved.