NBA Finals 2019 Odds: Warriors Remain Heavy Favorites, Lakers Not Contenders Without Anthony Davis
There was plenty of movement at the 2019 NBA trade deadline, but the biggest name available stayed put. Despite most of the top teams in the Eastern Conference getting better, the Golden State Warriors remain the odds-on favorites to win yet another title.
Golden State leads the way with 2/5 championship betting odds at the Westgate Las Vegas SuperBook. The Warriors' biggest threats are considered to be in the Eastern Conference, where the Boston Celtics, Milwaukee Bucks, Toronto Raptors and Philadelphia 76ers all have 10/1 odds to win the NBA Finals.
The Los Angeles Lakers are not considered to be a real threat in the West after missing out on Anthony Davis, at least for now. They've got 40/1 championship odds. The Houston Rockets are the second favorite in the West with 12/1 odds.
Milwaukee, Toronto and Philadelphia all improved just prior to Thursday's deadline by adding players that are a tier or two below All-Star caliber.
Tobias Harris was the best player moved when the 76ers got him from the Los Angeles Clippers early Wednesday morning. The Raptors traded for Marc Gasol, who is past his prime but has three All-Star appearances on his resume. Nikola Mirotic has averaged 16.7 points per game over the last season and a half, and he should make a significant impact for the Bucks.
Boston didn't upgrade their roster as they wait to make a trade offer to the New Orleans Pelicans for Davis this summer. They began the season as the favorites in the East after making the 2018 conference finals while Kyrie Irving and Gordon Hayward both sat with injuries.
The Warriors essentially made their key addition a few weeks ago when DeMarcus Cousins made his season debut. Golden State has the best record in the West, and they've gone 13-1 in their last 14 games.
The Lakers fell out of the playoff picture as LeBron James recovered from a groin injury in January. Los Angeles is 2.5 games out of the West's No.8 seed with one-third of the regular season left.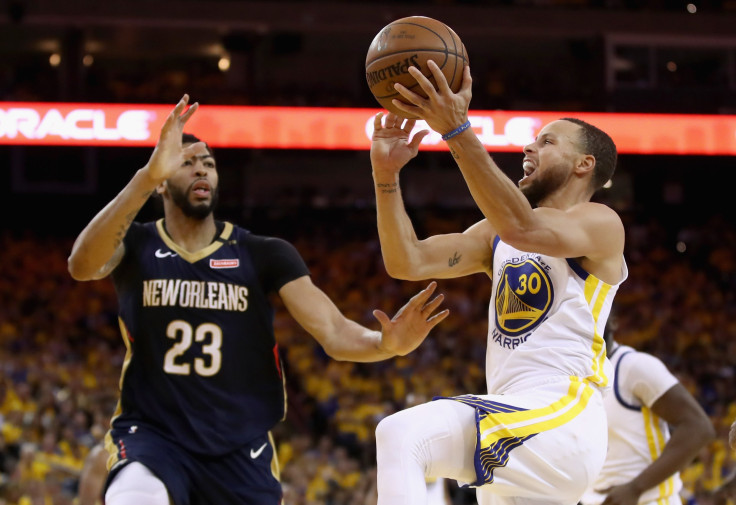 © Copyright IBTimes 2023. All rights reserved.