NBA Trade Rumors: Celtics Waiting On Anthony Davis, Raptors, Bucks, 76ers Improve Before Deadline
The Eastern Conference is wide open for the first time in nearly a decade now that LeBron James is out West, and the league's top contenders are doing all they can to set themselves up for a run to the 2019 NBA Finals. The Toronto Raptors, Milwaukee Bucks and Philadelphia 76ers all made significant deals in the hours leading up to Thursday's trade deadline.
Those three teams, along with the Boston Celtics, are the clear threats to win the conference. Boston didn't make a mid-season upgrade, holding onto their assets with plans of making an offer for Anthony Davis this summer.
Philadelphia made the first trade with fewer than 48 hours remaining until the deadline. They sent a package of young players and future first-round draft picks to the Los Angeles Clippers in exchange for Tobias Harris. Harris, Joel Embiid, Ben Simmons, Jimmy Butler and JJ Redick probably give the 76ers the best starting lineup in the East.
The 76ers also sent former No.1 overall pick Markell Fultz to the Orlando Magic Thursday.
Milwaukee answered Philadelphia early Thursday afternoon by acquiring Nikola Mirotic from the New Orleans Pelicans. Mirotic is averaging 16.7 points per game this season and joins the team with the NBA's best record.
Toronto added Marc Gasol from the Memphis Grizzlies with about an hour left until the deadline. The Raptors are both trying to make their first finals appearance in franchise history and trying to convince Kawhi Leonard to re-sign with them in the offseason.
Boston has bigger plans than just acquiring a good player than can enter free agency this summer. They have reportedly had discussions with the Pelicans about what they would be willing to trade for Davis in July. The Celtics aren't allowed to acquire Davis as long as they have Kyrie Irving on his current contract, though the point guard is set to become a free agent after the playoffs.
Despite reports that Davis won't sign with Boston beyond next season, the Celtics believe they can convince both Davis and Irving to commit to staying with the team for the long term if they can pair the All-Stars together. New Orleans declined to trade Davis to the Los Angeles Lakers before the deadline, leaving the door open for them to acquire Jayson Tatum in an offseason deal.
The Bucks are first in the East with a 40-13 record. They've got a two-game lead over the Raptors, who sit three games ahead of the No.3 seed Celtics.
The 76ers are a game behind the No.4 seed Indiana Pacers, who are not considered to be a finals contender with Victor Oladipo out for the remainder of the season.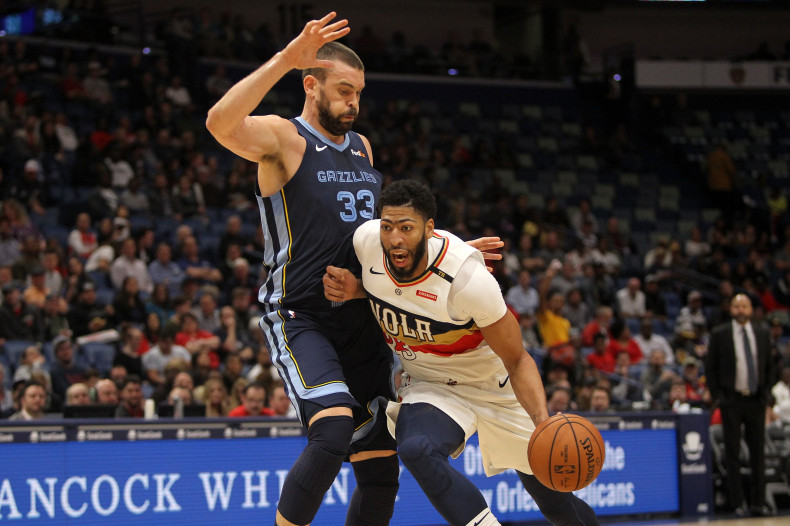 © Copyright IBTimes 2022. All rights reserved.