NBA: Golden State Warriors May Benefit From Signing Former New York Knicks Guard
KEY POINTS
The Golden State Warriors are at the bottom of the NBA league standings
Signing former New York Knicks guard Allonzo Trier may provide an additional boost for the team
Trier is known for his unique and versatile offensive arsenal
The Golden State Warriors have fallen from a dominant dynasty to the bottom of the league standings. While the team has struggled this year, the Bay Area squad will still benefit from signing reliable players such as Allonzo Trier.
It has been a unique year for the Warriors given the series of injuries and roster changes the franchise went through.
The 2019-2020 season features a completely new look for the Warriors as their veteran players were replaced with rookies and new players. The Splash Brothers weren't around and key players such as Andre Iguodala and Shaun Livingston have parted ways.
With everything that has happened to the Warriors, they still remain as an organization to monitor as they're looking to boost their lineup even more through the draft and other key signings. One of these players the team can benefit from is Trier from the New York Knicks.
It has been another turbulent season for the Knicks as they've fallen near the bottom of the standings once again. They've struggled to find a consistent star player to elevate the squad to the next level. Despite Trier showing promise with the team, he was eventually waived by the organization.
The six-foot-four guard tallied 6.5 points a game and shot 48.1% from the field. While his numbers don't put him as a star, he's found multiple ways to contribute on the floor when given the chance. Per Blue Man Hoop, Trier's offensive skills can be a boost to the Warriors as a backup.
The 24-year-old plays aggressively when given the minutes and has a wide offensive arsenal. Whether it's taking it strong inside the paint or pulling up for a jump shot, Trier has the ability to make an impact if his number is called.
While plans are not certain for the Warriors' front office, it would be interesting to see how Golden State approaches the next few months. The current year is a learning experience and it'll be pivotal on how they'll bounce back in the seasons to come.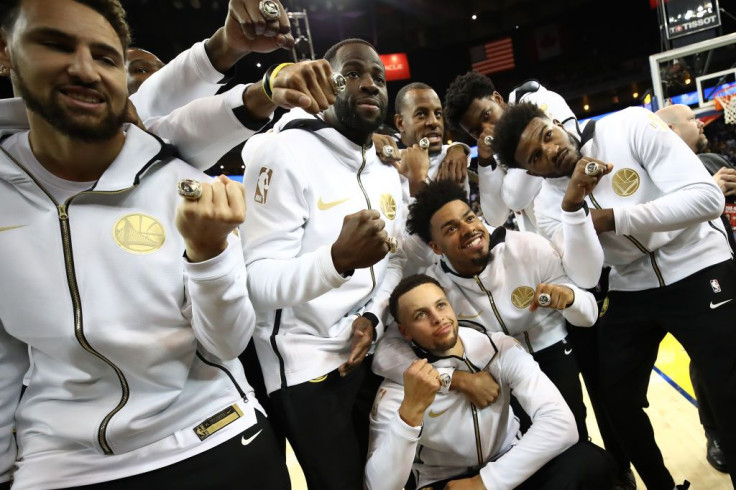 © Copyright IBTimes 2023. All rights reserved.