NBA: James Harden, Russell Westbrook Called 'Sex Slaves' By Ex-NFL Star
KEY POINTS
James Harden and Russell Westbrook were called "sex slaves" by former NFL star
Fomer NFL star claims Harden and Westbrook's GQ magazine cover is peddled by Masonic influence
Former NFL star claims LeBron James and Illuminati caused Kobe Bryant's death
A former NFL star referred to Russell Westbrook and James Harden as "sex slaves" after the Houston Rockets duo appeared on a GQ magazine cover.
Larry Johnson is a former NFL running back who has been busy calling out athletes, performers and celebrities for participating in cult-like or Satan-like activities. On his social media account, Johnson expresses his wild and bizarre claims about famous personalities, and his latest rant came when Harden and Westbrook landed on the GQ cover for March after being named "the most stylish duo in sports."
According to Johnson's post on Twitter, Harden and Westbrook are apparently "sex slaves to the highest bidder." He also claimed that the color combination of the American flag used on the cover, brown and white, is influenced by Masons.
Westbrook, who could be seen on the cover wearing "cheetah-skin designed scarf" was associated by Johnson to a certain "MK Ultra 'Sex Kitten' beta programming."
As wild as it looks, Johnson seems to have done some research to support his new claim. Based on Nicholson1968.com, "Beta" is referred to as "sexual" programming (slaves). This programming eliminates all learned moral convictions and stimulates the primitive instinct, devoid of inhibitions. "Cat" alters may come out at this level. Known as Kitten programming, it is the most visible kind of programming as some female celebrities, models, actresses and singers have been subjected to this kind of programming. In popular culture, clothing with feline prints often denote Kitten programming."
The former Chiefs running back further stated that the current trends in fashion of NBA players were "peddled by high ranking Masons/handlers to indoctrinate the heterosexual sports world without them knowing, for the buying power of the LGBTQ community."
Johnson also thinks that the evident change in how the NBA is played today are somewhat connected to these Masonic and LGBT advocacies.
"The softening of play, everyone's a 3pt. Shooter. Noticeable weight loss to fit the feminine archetype," Johnson wrote.
Shortly after Kobe Bryant's death, Johnson posted a series of what he claims to be "proof" that James and the "Illuminati" are responsible for the passing of the NBA legend.
According to Johnson, James and his "Luciferianism" had something to do with the devastating incident. He even emphasized that during the Lakers' first tribute to Bryant at Staples Centre, James apparently performed an Illuminati symbol with his hands. James' second hand gesture was decoded by Johnson as the symbol of "666," a combination of number widely synonymous to the devil's number.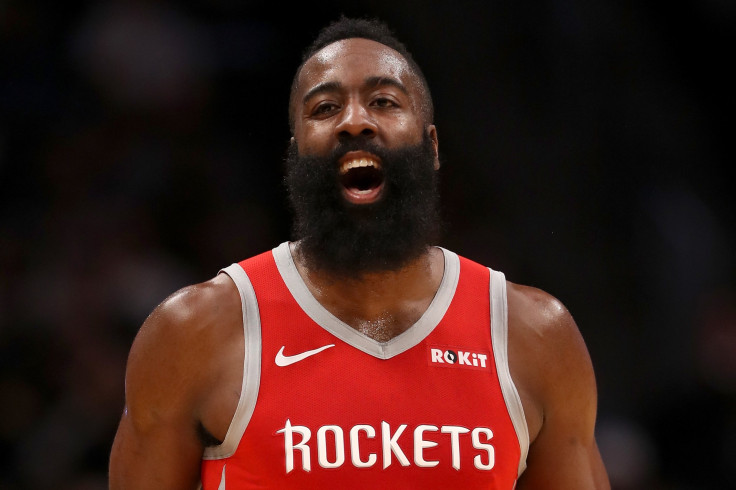 © Copyright IBTimes 2023. All rights reserved.