NBA: Kobe Bryant's Real Successor Likes Watching LeBron James, Displays 'Mamba Mentality'
KEY POINTS
Kobe Bryant's real successor likes to watch LeBron James a lot
Bryant's daughter Gigi already has her dad's fadeaway jumper
Bryant revealed that his daughter made him watch NBA games again
The real successor of Lakers legend Kobe Bryant likes to watch LeBron James and is already displaying "Mamba Mentality."
Bryant may have been famous for emulating Michael Jordan's game. But despite all the talented players in the NBA today, it is quite evident that the next "Black Mamba" is yet to be known. And while the basketball world finds it kind of hard to tell who the future Bryant is, Black Mamba himself has found the same type of approach in his own daughter, Gianna "Gigi" Bryant.
Gigi is only in ninth grade, but her basketball skills are reportedly already making a statement. In fact, ESPN Women posted on Twitter that "Gigi Bryant already has Kobe Bryant's fadeaway jumper."
As a 13-year-old, Gigi has already been referred to as "Black Mambacita," which evidently suggests a "girl version" of Bryant's famous NBA nickname Black Mamba. Gigi is indeed presenting a strong case to be a future basketball star like his dad, a dream which Bryant himself is also positive about.
The five-time NBA champion is certainly giving his daughter some of his on-court approaches and tips after foreseeing that his daughter clearly has a bright future. In a recent appearance on "All The Smoke," Bryant admitted that he rarely watched basketball after his retirement, and it was Gigi who bridged him back to the game he once dominated, CBS Sports reported.
"Before Gigi got into basketball I hardly watched it, but now that's she's into basketball, we watch every night," Bryant admitted.
The Lakers icon even revealed that Gigi asked for a league pass and "watches everything." Bryant also named some of his daughter's favorite players today, and surprisingly, the young Bryant likes to watch current Lakers star "King James."
"She likes watching Trae Young a lot, she watched Luka Doncic a lot, she watches James Harden, she watches Russell Westbrook, I mean she watches Bron (LeBron James)," Bryant revealed.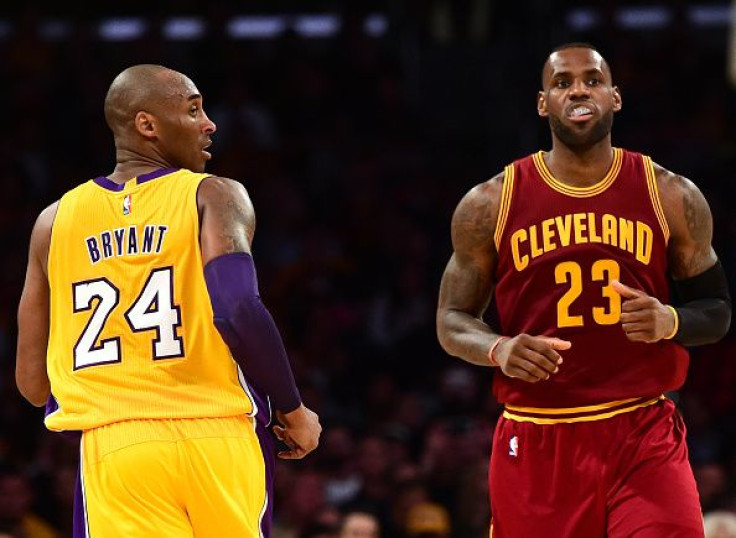 During an earlier episode, the 41-year-old has said that he had not gone to a Lakers game since his jersey retirement but was urged to go to watch his daughter become a fan.
"There's so many young talented players out there it's amazing. When I took her to the Laker game, that's the first Laker game I've been to I think since my jersey retirement," Bryant said.
"We just had so much fun because it was the first time I was seeing the game through her eyes. It wasn't me sitting there you know as an athlete or a player or something like that, and you know it's like about me, and I don't like that. It was her, she was having such a good time, " Bryant added.
© Copyright IBTimes 2023. All rights reserved.