NBA: Lakers Coach Praises Forward, Labels Him 'Total Package'
The Los Angeles Lakers were hoping to end their NBA post-season playoff hiatus last season after he signed LeBron James on a four-year deal. But it missed the playoffs for a franchise record sixth consecutive season and it was a campaign marred by injury to some of the top players.
James missed 27 games after suffering a groin injury during the Lakers' Christmas Day win over the Golden State Warriors and the three-time NBA champion was unable to arrest the slump once he returned. The likes of Lonzo Ball and Rajon Rondo also missed big chunks of the season through injury, which contributed to their 10th place finish in the Western Conference.
Some changes have been made going into the 2019-20 campaign with Frank Vogel taking over as the head coach from Luke Walton while former Brooklyn Nets head coach Jason Kidd has arrived as the top assistant. However, the biggest acquisition of the offseason was the arrival of Anthony Davis via trade from New Orleans Pelicans.
The power forward's arrival has made the Lakers one of the favorites for the 2020 NBA championship but the team's first aim continues to be ending their playoff hiatus. The Western Conference has numerous teams vying for the title with Kawhi Leonard and Paul George teaming up at the Clippers while Russell Westbrook has moved from Oklahoma City Thunder to Houston Rockets.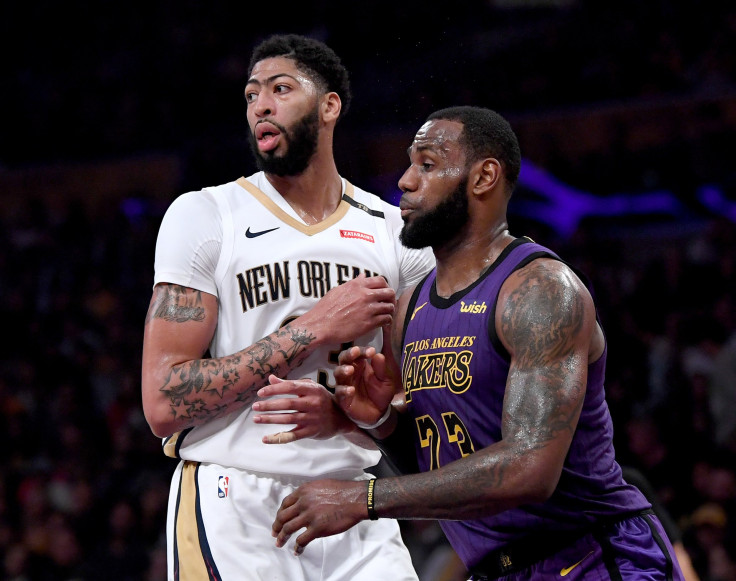 Kidd, who is in Shanghai, where Team USA is preparing for the FIBA Basketball World Cup, spoke about Davis and is certain the forward will make the Lakers a much stronger outfit this upcoming season. He believes Davis, who is already considered among the best in the world, is the total package when it comes to his game.
"When you talk about Anthony Davis… he can put the ball on the floor, he can pass," Kidd told ESPN. "We all know he can shoot the three, he can post up, defensively block shots, rebound. He has the total package and that's why he's one of the best players in the world."
"And so for us to be able to have him with LeBron and Kuzma and Rondo and some of these other guys on the team, it just makes it that much easier," he added.
Davis is entering his 8th season in the NBA and the first seven were spent with the New Orleans Pelicans. Despite being considered among the top-5 players in the NBA, the forward has never made the playoffs thus far in his career and will be keen to change it in his first season with the Lakers.
© Copyright IBTimes 2023. All rights reserved.