NBA: Lakers Icon Thinks LeBron James Is Ready To Win NBA Championship Again
Los Angeles Lakers' iconic big man thinks LeBron James is ready to make an NBA Finals comeback next season.
Just about a week ago, Grammy award winner Lil' Wayne made a rare appearance on Fox Sports to discuss certain things about sports. Based on Lil' Wayne's prediction, James will make a huge comeback next season as "The King" will go all out inside the basketball court.
And just a few days ago, Lakers icon Kareem Abdul-Jabbar addressed James' role in the current Lakers team. According to the NBA Hall of Famer, James can't really win an NBA title alone. But now that the team is equipped with the "right pieces," it is not impossible for James to make an NBA Finals appearance once again, Los Angeles Times reported.
"They just needed to put the right pieces in place around him. You can't win a world championship with just one elite player. You need some help and I think he has that now," Abdul-Jabbar stated.
Despite being a bit hopeful that the Lakers can get back to its winning ways, the Abdul-Jabbar also noted that James doesn't have to prove anything. Just to see the Lakers contend in the playoffs will be enough.
"If he (James) plays well and the team is contending in the playoffs and advancing late in the playoffs, that should be enough. He doesn't have anything to prove to anyone," Abdul-Jabbar pointed.
Abdul-Jabbar did not disregard the impact of the Lakers fans. For him, the Lakers fans are still "hungry" for victory and that is definitely a good sign. The Laker great suggested that it is good to know that the fans are still very supportive after all the drama and hardships the team has encountered last season.
"But Lakers fans are still hungry and that's a good sign. They want to win and they want to support the team," Abdul-Jabbar added.
With regards to Anthony Davis and DeMarcus Cousins, Abdul-Jabbar said that with their presence, the Lakers now have the "nucleus" of a very good team. Once again, the legend insisted that with James now set to play with such talented players, the Lakers have finally formed a championship contending team.
"Now (Davis and Cousins) they're going to team up with LeBron James. They have the nucleus of a very good team. The Lakers have put the right pieces together to be championship contenders this season," Abdul-Jabbar emphasized.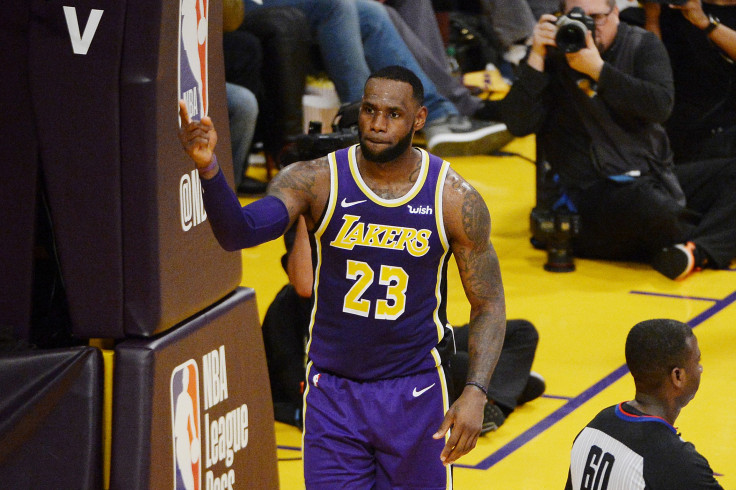 © Copyright IBTimes 2023. All rights reserved.