NBA: Lakers Make Double Change To Roster After DeMarcus Cousins Injury
Los Angeles Lakers have confirmed the signing of Dwight Howard as a replacement for DeMarcus Cousins, who is likely to miss the entirety of the 2019-20 campaign after suffering an ACL injury during a practice game in Las Vegas. The veteran center returns for his second spell in the purple and gold after spending the 2012-13 campaign with the team when he averaged 17.1 points and a league-high 12.4 rebounds.
Howard was contracted to the Washington Wizards last season but made just nine appearances averaging 12.8 points and 9.2 rebounds. He was waived by the franchise last week in order for him to complete his move to the Lakers.
The Los Angeles franchise were desperate to bring in a replacement for Cousins and Howard was one among the players they were considering signing. Apart from organizing an individual workout for Howard, they reportedly also analyzed Joakim Noah and Marreese Speights but settled on the former Lakers center.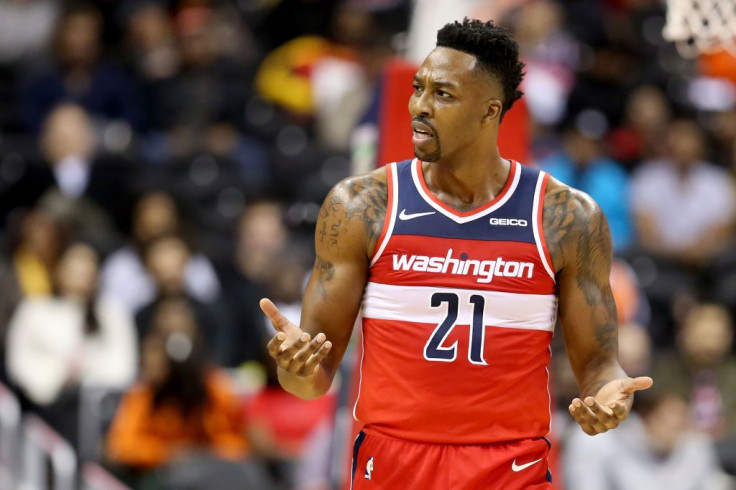 The Lakers had to make space for Howard in their 20-man training camp roster and it was forward Aric Holman that made way. The 22-year-old Kentucky born forward was signed on an Exhibit 10 contract and according to ESPN's Bobby Marks, he is still eligible to make a $50,000 bonus if he spends at least 60 days with the South Bay Lakers in the D-League.
Howard will bring lots of experience to the Lakers and is highly decorated having been named Defensive Player of the Year in three consecutive seasons. He also led the league for rebounds on five occasions, for blocks on two and field goal percentage once.
© Copyright IBTimes 2023. All rights reserved.