NBA: League Suspension Extends, Adam Silver Encourages Experimental Ideas
KEY POINTS
The coronavirus has affected the entire world
The NBA might look into extending the suspension to 3 months
Teams are projecting the numbers for the potential losses and damages for their organizations
The coronavirus has been raised as a global pandemic and it has affected the entire world. Everyone's sense of urgency was increased when the NBA decided to suspend the season indefinitely with the case of Rudy Gobert testing positive for COVID-19. The virus has spread to his fellow Utah Jazz All-Star Donovan Mitchell and is currently recovering from it.
Recent news has also broken out that Detroit Pistons big man Christian Wood was also tested positive of the coronavirus – Wood notably played and defended against Gobert in the recent Pistons-Jazz matchup.
The original 30-day suspension might take a longer route with the rapidly evolving rate of this global issue. Per Adrian Wojnarowski and ESPN, the NBA owners and executives are preparing a minimum of three months hiatus.
It is also a crucial development that the CDC just announced a new recommendation regarding social gatherings. An assembly of 50 or more people is banned in the United States for the next eight weeks.
Team owners are currently looking at their numbers and projections on how much the damages will be for their organizations. The best-case scenario the league is looking at now is a return at some time in mid-to-late June. Per Wojnarowski, Adam Silver is encouraging teams to be open to experimental ideas in their respective arenas.
Certain options are being considered at this time and it's best for the league to cooperate and act prudently in this situation. Teams are scouting for arena schedules where they can hopefully resume the games. Although there's a large possibility that once the games resume, the arenas will remain empty.
If the season pushes through with the expected return date then the whole calendar of the NBA will be changed. Front Office Insider of ESPN Bobby Marks laid out a potential schedule if this happens.
While the league awaits the projections on how to move forward, the best thing to do is to keep safe and practice sufficient precautionary measures to prevent the spread of the virus.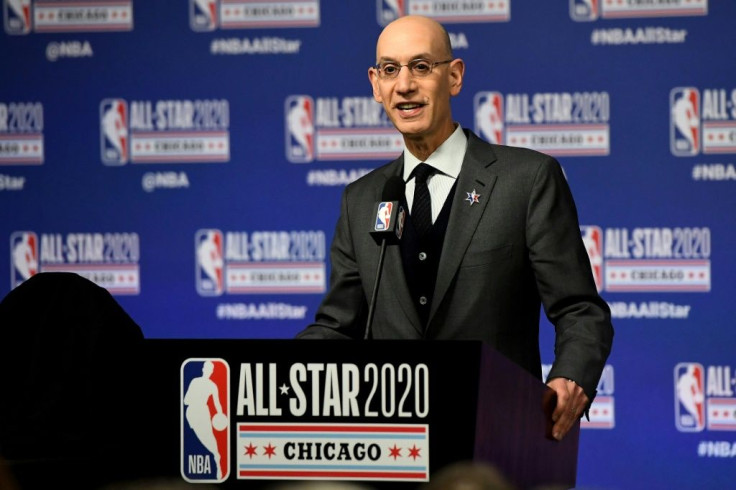 © Copyright IBTimes 2023. All rights reserved.