NBA: LeBron James-Anthony Davis Union Aided By Former Center
Anthony Davis' agent Rich Paul made it possible for the Los Angeles Lakers to land Anthony Davis via a trade from New Orleans Pelicans this summer after ensuring all the other suitors – namely Boston Celtics - backed off when they were informed that he will walk in free agency next summer. It was made clear that the power forward was keen to only join the Lakers or the Knicks.
The 26-year-old will enter free agency next season but is likely to commit his future to the Lakers, especially if they live up to their billing as one of the favorites for the 2020 NBA championships. However, it has now been revealed that the seed for Davis to unite with LeBron James was planted well before talks of a trade was considered, in 2015.
Retired center Kendrick Perkins, who played with the Pelicans for one season in 2015, struck up a close relationship with Davis and according to ESPN's Dave McMenamin, broke bread with the forward on several occasions while on the road. During their conversations, the topic of James' focus and preparation for games came up on more than one occasion.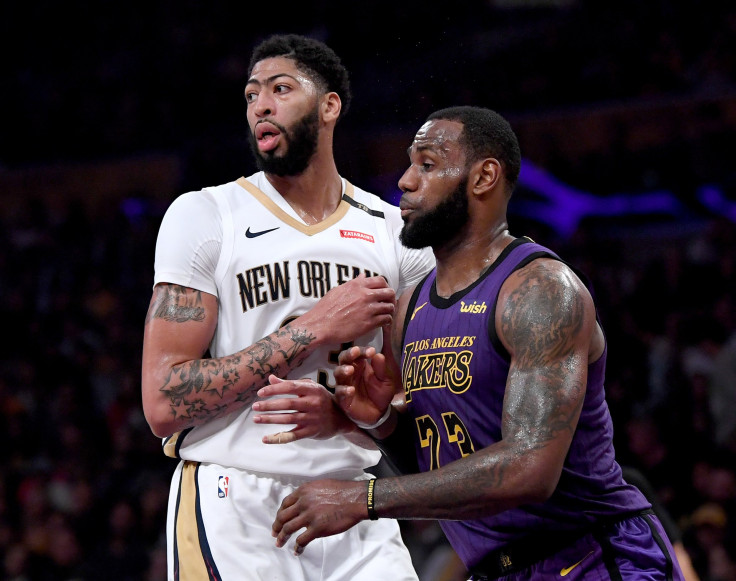 The former Celtics center has also played with the four-time MVP on the AAU Circuit as a teenager and with the Cavaliers during James' second stint with the team. Perkins revealed that he used to brag about James to Davis, which is certain to have had an impact when he requested for a trade and made teaming up with the three-time champion in Los Angeles a priority.
"I used to brag about Bron a lot with him," Perkins told ESPN's McMenamin. "He really didn't have to ask me [about James]. I was doing more of the talking."
Moreover, it was Perkins, who introduced Davis to Paul's Klutch Sports when he was looking for new representation in 2018. Paul also represents James and a host of other top NBA stars and he ensured the Davis-James union came to fruition this summer.
"I thought it was the best thing for AD," Perkins said. "I thought he needed to be around that type of greatness."
© Copyright IBTimes 2023. All rights reserved.