NBA: LeBron James, Lakers May Face These On-Court Issues Next Season
After missing out on signing Kawhi Leonard, the Los Angeles Lakers may face more on-court issues next season.
Leonard just made one of the biggest moves in NBA free agency this summer when he decided to sign with the Los Angeles Clippers despite most LA fans initially believing he would join the Lakers. But now that the Leonard miss is already history, the Lakers could be looking at a different set of on-court issues which LeBron James and Anthony Davis would have to face next season.
Absence of "Third Star"
The Lakers seemed prepared for the possibility that they would lose out on Leonard and wasted no time immediately signing several players after hearing the news. However, even if the team already has key players such as DeMarcus Cousins and Danny Green, it is still unsure whether the reinforcements they had just signed will even the amount of significant contribution Leonard could bring to the table.
It was predicted by ESPN's Brian Windhorst that the Lakers will be in a challenged position if they miss out on Leonard and that the team will eventually "struggle" to build a roster since the free agents who could help them are already off board.
No Natural, Well-Rounded Point Guard
According to Chris Haynes of Yahoo Sports, Lakers planned to put James in the point guard position next season to go along with newly acquired NBA champ Green. This goes to show that Lakers realized that they are lacking well-rounded point guards.
James has proven that he can win championships with a solid point guard, but now that he will take on the position, the outcome might not be the same. James had already played point guard all throughout his career, but he had his best seasons as a small forward.
James Will Catch Up With "Father Time" Soon
This is a fact that most of James' fans are kind of ignoring. The sad truth is that James is turning 35 and there is nothing much he can do to stop the so-called "Father Time" in sports, which implies that when a player reaches the mid-30's, his skills start to decline.
The Lakers didn't have their best summer this year, but the team could still be great despite missing out on multiple top prospects this offseason. However, the Purple and Gold becoming a championship team once again is now not guaranteed.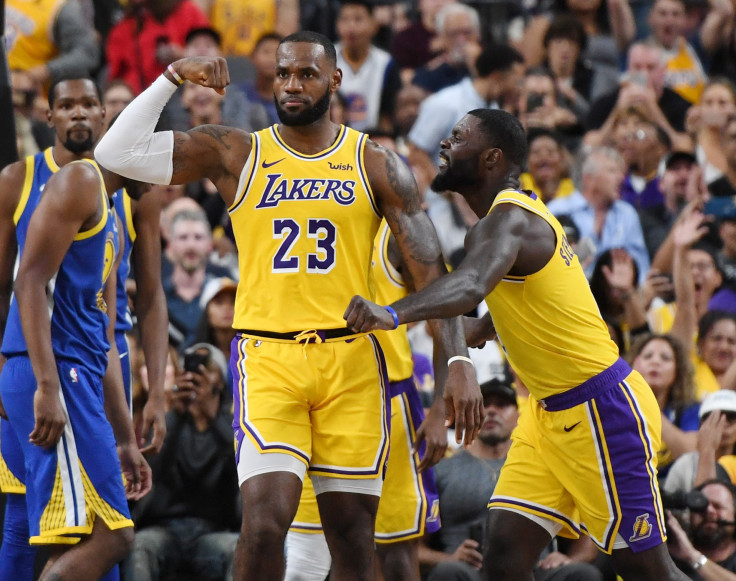 © Copyright IBTimes 2023. All rights reserved.