NBA Legend Penny Hardaway Recalls Getting Shot In The Hood
KEY POINTS
Penny Hardaway grew up in the tough neighborhood of Memphis
Hardaway thought he wouldn't be able to play basketball again after a shooting incident
The former Orlando Magic superstar wants to serve as an example to the youth now that he's a coach
NBA legend Penny Hardaway once thought he wouldn't be able to achieve his dream of becoming a professional basketball player after being hurt in a violent neighborhood gang war.
Like some NBA greats, Hardaway's career didn't last long because of injuries. However, some may not know that prior to entering the pros, he incurred an unforgettable injury that almost changed his entire life.
Growing up in the tough streets of Memphis, Hardaway recalled an incident where he got shot by gang members in the foot during a drive-by shooting.
"It was a big thing going on back in the day when guys would travel from their neighborhood to the rival's neighborhood and go try and rob or shoot or whatever," Hardaway said on BasketballNews' "The Rematch" podcast. "It was a big war going on, and we got caught up in the middle of that war. "
"They started shooting to where we were before," he remembered. "They could shot us point-blank, but they drove off, and when they drove off, maybe they thought we should have shot them, and they didn't. One of the bullets ricocheted off the ground and hit me in the foot."
According to the former Orlando Magic star, the shooting incident served as an ultimatum for him. At the time, he realized that he could've lost his NBA aspirations or even ended up lifeless.
"I didn't learn my lesson until I actually got shot, and this could have taken my life," the four-time NBA All-Star reflected. "They told me I wasn't able to play basketball again, because my foot was damaged that bad and then it really hit me on my mind that 'what am I going to do now? Basketball is all I have.'"
Fortunately, Hardaway had his foot reconstructed and successfully made it to the NBA. He became one of the most decorated shooting guards of his generation and even led the Magic to the NBA Finals once alongside Shaquille O'Neal.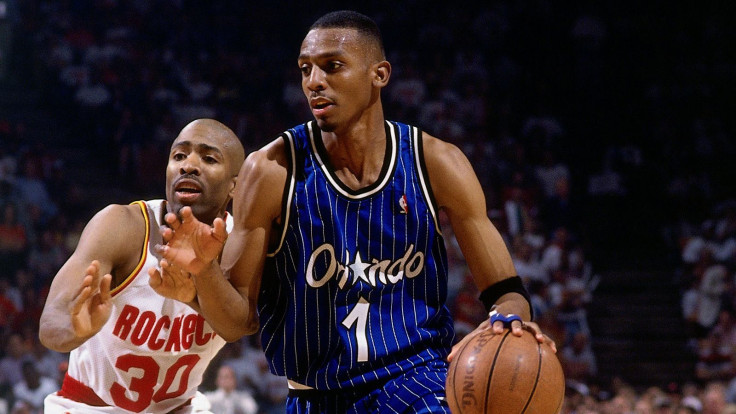 "Penny is a mixture of all the other guys I've played with," O'Neal said in July. "At times, he was like D-Wade because he could just take over the game. He is sort of like LeBron [James], he's a great passer. Whenever I wanted the ball, whenever I ran the floor, he always got me the ball."
"We never had problems. And he had that killer instinct of Kobe (Bryant). And I hate to see his career cut short because of injuries. If he didn't have injuries, people would definitely hear his name more. Penny was the coolest young kid ever since I saw D Wade, LeBron, and Kobe," he added.
Hardaway is now the head coach of the University of Memphis basketball team and is helping the youth stay on the right path.
© Copyright IBTimes 2023. All rights reserved.