NBA: Mavs Coach On Luka Doncic: 'He's Like A Sponge To Everybody'
Dallas Mavericks player development coach described how Luka Doncic tries to learn everything he could this season.
Retired NBA player God Shammgod is currently working as the player development coach for the Dallas Mavericks. Known for his impressive ball handling skills, Shammgod has been at service for the Dallas Mavericks in the past three years.
Since the arrival of Doncic to the NBA last year, he's been closely working with Shammgod predominantly on his "handles," which the coach recently confirmed have improved in Doncic's game this season.
In an exclusive interview with Fanatics View, Shammgod noted that Doncic has been improving in all aspects of his game. And while the coaching staff plays a significant role in his development, Shammgod also acknowledged the Slovenian guard's natural born skills.
"His handles are better, and he is a year older into it. Most of it is Luka he's just a great player," Shammgod said of Doncic this season.
"Luka is simply a great player; he is a great player to work with. Me and coach Jamal Mosley do stuff with him every day. The coaching staff works with his mind every day on getting better and watching the film. Coach Carlisle put so much trust into him, and they have a great relationship," he continued.
Despite the recognizable improvements, Shammgod revealed that Doncic is still trying to learn everything he could from everybody in the team.
"It's not just me who is working with him, but it's a collective group. He is like a sponge to everybody, and he just wants to be great. The sky is going to be the limit for him," Shammgod revealed.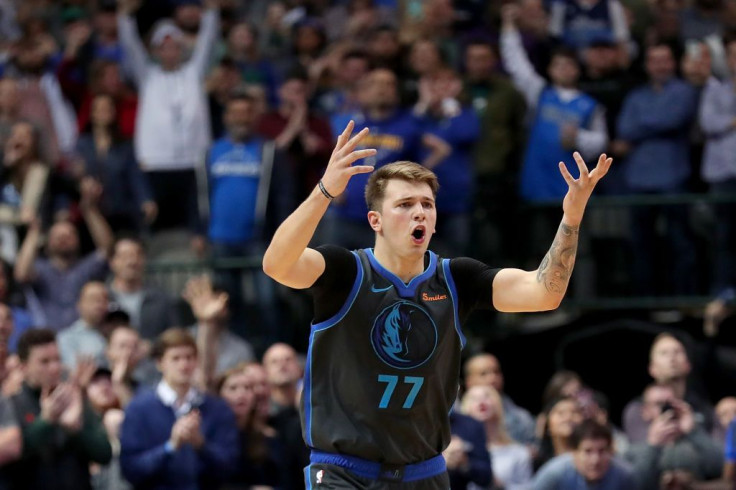 Over the first six weeks or so of this campaign, Doncic has been recording exceptional numbers. On Saturday afternoon, Doncic has put together yet another impressive performance to lead the Mavericks to a 130-84 win over the New Orleans Hornets. In the process, the 20-year-old NBA star put his name on the record books once again.
Doncic finished with 26 points, nine rebounds and six assists in just 26 minutes as he sat out the entire fourth quarter of the Mavs' huge win. While it was not the most spectacular line he's ever put up, it was enough to secure his 18th straight game with at least 20 points, 5 rebounds and 5 assists. The said numbers tied him with Michael Jordan for the longest streak since the NBA/ABA merger. The only other player in NBA history to achieve the feat is Oscar Robertson.
© Copyright IBTimes 2023. All rights reserved.