NBA News: Disgruntled German Guard May Dread Not Accepting Contract Extension Of Lakers
KEY POINTS
Dennis Shroder is still waiting on offers this offseason
Schroder's chances of getting a bigger deal with other teams are dwindling
Schroder is unlikely to get more than $84 million from other teams
NBA free agency has reached a fever pitch with several high-profile players getting new deals or signing with new ballclubs.
One player who has yet to get one is Dennis Schroder.
Most know that the Los Angeles Lakers dangled an $84 million contract extension to the German-born guard that was subsequently declined.
Schroder felt that he deserved more and initially it seemed he would get it.
But this was on the premise that he and the Lakers could win the NBA title last season.
As most know, the Lakers got booted out in the first round of the NBA Western Conference playoffs. Beyond that, not many were pleased with the 27-year-old guard.
The most notable response came from Lakers legend Earvin "Magic" Johnson. He felt that the German did not have that winning mentality when he appeared on AM 570 in Los Angeles in June.
As of this writing, Schroder has yet to get an offer from any team. Most know that time is essential during these times with teams trying to make the most out of their available salary cap.
The waiting game that Schroder finds himself in has been monitored by several Lakers followers.
Most took a swipe at the German, including edited images showing he placed back the PG for the LA Lakers #17 part on his IG account.
Upon checking his official account, it turns out that the shared image was a meme.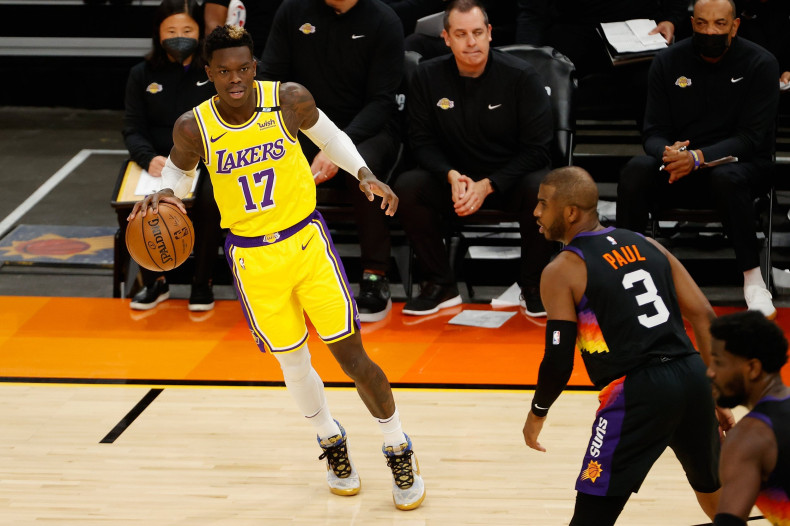 From there, others followed and mostly joked about whether the $84 million offer was still on the table.
But if he does return, the chances of potentially changing his mind to get that deal is unlikely.
Schroder is too good of a player that teams would pass up for the coming season. But as far as a huge payday is concerned, the German may have to realize that he could end up being paid less money.
© Copyright IBTimes 2022. All rights reserved.