NBA News: Former Top Pick Back From Retirement, May Rejoin Nets Soon
KEY POINTS
LaMarcus Aldridge is likely to resume his career and rejoin the Nets
Aldridge addresses the team's big man void with DeAndre Jordan negotiating for a buyout
Aldridge gets a reprieve after struggling with forced retirement
LaMarcus Aldridge has been allowed to return to NBA action, and it appears a return to the Brooklyn Nets may be his best option.
The seven-time All-Star has gotten medical clearance to resume his NBA career after retiring due to a health condition.
Aldridge retired in April due to an irregular heartbeat after the Nets faced the Los Angeles Lakers at that time.
The former NBA top pick was diagnosed with Wolff-Parkinson-White syndrome in 2006. For some reason, he was able to play for 15 years despite the condition.
With that said, Shams Charania of The Athletic claims that the Brooklyn Nets are the frontrunners to add the 6-foot-11 cager.
This is good news for Aldridge who previously aired his struggles with retirement.
"I still love basketball. I still feel like I have a lot to give. But, even now, I'm still trying to find myself. When you go from doing something you love for so long and you lose it overnight, it's a shock," Aldridge said in June.
Aldridge was picked up by the Nets after agreeing to a contract buyout with the San Antonio Spurs in March 2021. He would sign with Brooklyn three days later.
The second overall pick of the 2006 NBA Draft played in 35 games for the Nets, averaging 12.8 points, 4.8 rebounds, 2.6 assists, and 2.2 blocks in 26 minutes of action.
Being out for about four months, questions on his conditioning will be up in the air. Now that he is cleared, most are now awaiting if the Nets will formally announce his return in Brooklyn.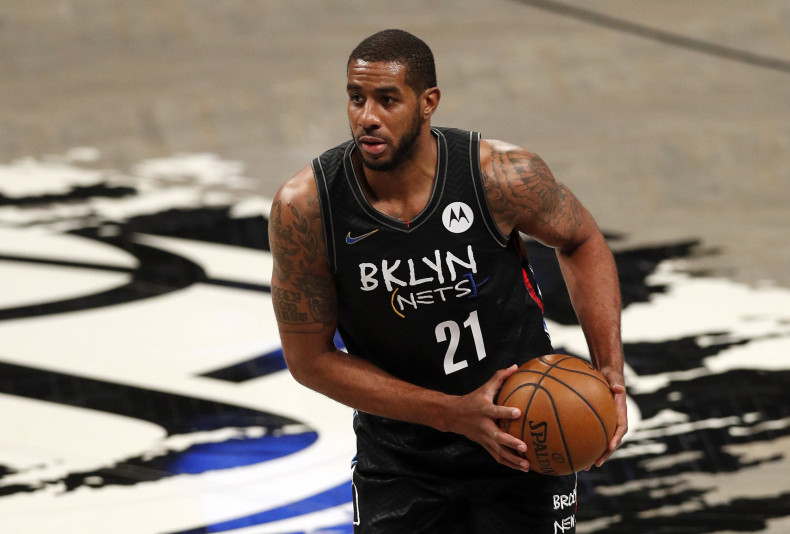 At the same time, potential Aldridge coming may further push DeAndre Jordan out the door. The All-Star center is reportedly in negotiations with the team for a buyout.
However, there were also reports that the Nets were trying to trade him along with a future pick unnamed teams.
Jordan is owed $19.7 million for the next two seasons, the same deal he got in 2019 with the Nets.
The Lakers were mentioned as a potential landing spot. If it does happen, Jordan will likely settle for a veteran's minimum.
© Copyright IBTimes 2022. All rights reserved.