NBA Rumors: Brooklyn Exhausting Trade Possibilities Before Buying Out All-Star Center
KEY POINTS
The Nets are exploring trades for DeAndre Jordan before resorting to a buyout
The Lakers can only get their hands on Jordan if he is bought out by the Nets
Jordan can rejuvenate his career like Dwight Howard if he joins the Lakers
The Brooklyn Nets appear to be determined to part ways with DeAndre Jordan, whom most believe will not be back for the team this coming season.
However, the team will first explore potential trades before moving towards the anticipated buyout predicted by pundits.
According to Michael Scotto of Hoops Hype, the Nets have already dangled Jordan and a first-round pick swap in trade discussions.
It was not identified in the report on which teams Brooklyn may have held talks with.
It is clear that the All-Star center's days in Brooklyn are coming to a close. But until something credible happens, the 6-foot-11 center remains with the team.
Jordan is owed roughly $19.7 million for the next two seasons. It was a deal that he signed in 2019 together with the pacts of Kevin Durant and Kyrie Irving.
What is clear is that Jordan appears to be aware of his situation. As mentioned in a previous post, Jordan and the Nets are working on a buyout, but no final decision has been made.
Several contending NBA teams could use someone like Jordan and possibly give him a new lease on life.
His performance has waned through the years, but a change in environment could rejuvenate his sagging NBA career.
The Los Angeles Lakers are unsurprisingly one of the most mentioned teams who would go after Jordan if he is bought out.
It is the only way the Lakers can get their hands on the Texas native since they do not have financial flexibility.
For Jordan, joining the Lakers would make sense. He could fill the middle void of the team although it may displace veteran center Marc Gasol.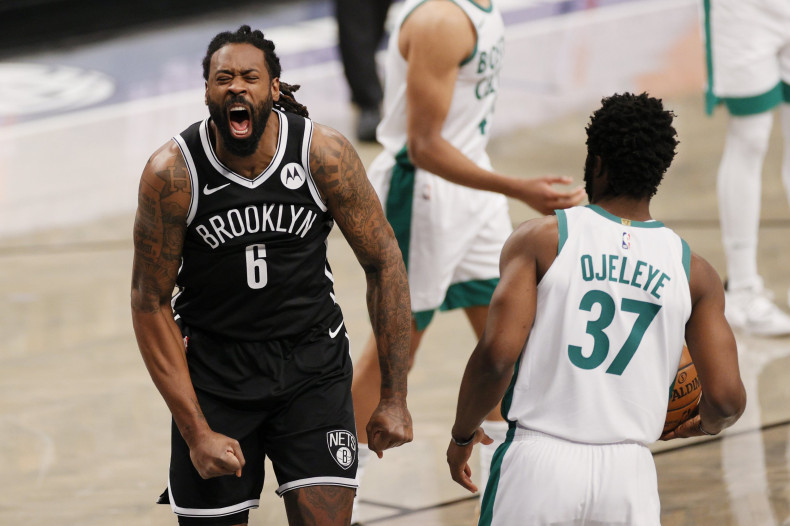 The chance to adjust to head coach Frank Vogel's rotation could also do wonders for Jordan.
Dwight Howard successfully transitioned into Vogel's system in his second coming and even won an NBA ring to go with that.
Jordan could follow the Howard route and enjoy the perks as well. But for now, all of this is in the air until the Nets finalize how they can part amicably with him.
© Copyright IBTimes 2022. All rights reserved.