NBA News: Frank Vogel Confirms Lakers Will Have New Three-Point Shooter
KEY POINTS
Los Angeles Lakers guard Wesley Matthews is getting comfortable playing with his new teammates
Lakers head coach Frank Vogel backs Matthews to become a streak three-point shooter
The veteran shooting guard acknowledges the playmaking skills of LeBron James
Los Angeles Lakers head coach Frank Vogel is confident he has a player in his current squad who could become a deadly three-point shooter.
After a slow start in his debut season with the Lakers, Wesley Matthews seems to have finally found his rhythm.
In the Lakers' crucial 117-115 win over the Chicago Bulls on Friday, Matthews proved that he deserves a spot in coach Vogel's team, after dropping 14 points on 5/7 shooting (4/6 from the three-point line) in his first start of the season.
Speaking to Silver Screen and Roll after the game, the pleased Vogel heaped praise on the former Milwaukee Bucks shooting guard.
According to Vogel, Matthews has the qualities of a streak three-point shooter and it will be a matter of time before he and his teammates can finally find his hottest spots on the floor.
"He's a good shooter," the Lakers head coach said of Matthews. "I always believe the ball is going in when he shoots it. He didn't start hot out of the gates, but it was never anything I was worried about."
"I think if we continue to work for shot quality, he's going to knock down threes," he added. "He's shown that throughout his career, so it's just a matter of him getting quality shots."
To date, Matthews has already recorded impressive numbers for the Lakers. In 10 games, the 34-year-old managed to drain 16 three-pointers and is now 41% effective from beyond the arc, the best three-point shooting percentage of his entire NBA career.
Reflecting on his notable performance against the Bulls, Matthews pointed out that he just patiently waited for the right time, and once he felt "comfortable" playing with his new teammates, everything kind of followed suit.
"That's just how basketball works, that's just how life works," the veteran guard explained. "The more you get comfortable, you settle in and all the work that you put in just starts to come full circle."
"I've just got to continue to build on everything," he continued. "For me, I get activated in the game on the defensive end, so that's what helps spur the offense."
While Matthews appears to be confident with his game, he also acknowledged the fact that playing with a world-class player like LeBron James also plays a huge role in his progress.
"But obviously when you've got guys like 'Bron [James] finding you, the team looking for you, the coaching staff and your teammates with confidence in you, you continue to play the games," he admitted.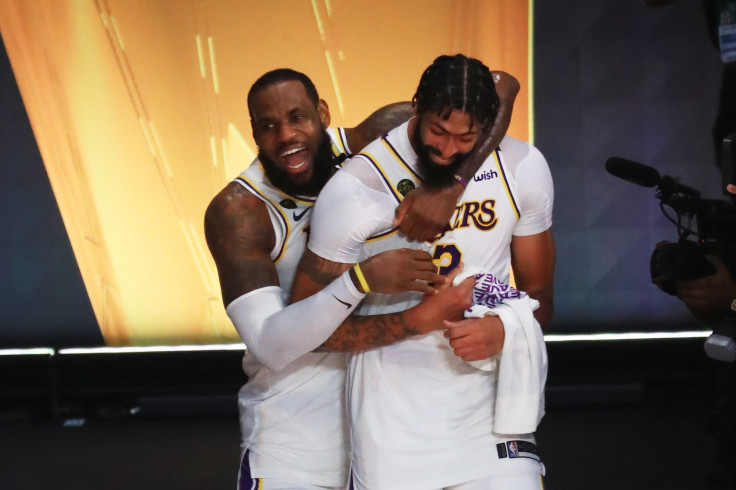 © Copyright IBTimes 2023. All rights reserved.