NBA Playoffs: Steve Kerr Calls Warriors' Home Court Losses 'Strange', Explains Them
Golden State Warriors got its wish of finishing as the No.1 seeds in the Western Conference and secured home court advantage for the playoffs with the Los Angeles Clippers their opponents in the first round. Most expected the reigning back-to-back NBA champions to make light work of Doc Rivers' team, but the series has gone into Game 6 with the Warriors dropping two games at the Oracle Arena.
Steve Kerr's team was expected to close out the series at the Oracle Arena on Wednesday night with them leading 3-1, but a spirited performance from the Clippers led by Lou Williams saw the Warriors lose for the second time at home. The head coach was at a loss to explain the team's lack of form, but admitted that his team showed more urgency away from home after having won two of its three games at the Staples Center.
"It's a strange one," Warriors coach Kerr said ahead of Game 6 on Friday night, as quoted on The Mercury News. "We have more of a sense of urgency on the road. We seem to be better prepared."
The Warriors let a 31-point lead slip in Game 2, which was surprising for a team that has won back-to-back championships and been quite dominant in the last four years. They then made a slow start in Game 5 and were unable to recover sufficiently as Williams put in a virtuoso fourth quarter performance to give the Clippers a chance to extend the series.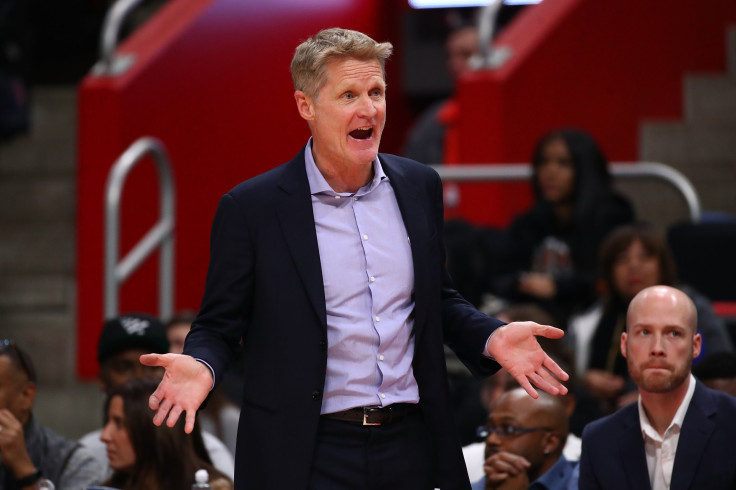 Kerr praised Rivers' team, whom he called a "competitive fun team" and believes his team let its guard down at home. He is certain his team will have to be at its best in order to end the Clippers' challenge and get ready for the tougher test with the Houston Rockets awaiting the winners in the playoff semifinals.
"In L.A, we played really hard. The last two home games, we let our guard down," Kerr added. "We should know from watching the Clippers all year that this is a competitive fun team that enjoys playing. They're not going to go away. You have to put them away by competing."
Draymond Green agrees with Kerr about the Warriors' need to sort out the home form if they are to win a third straight NBA championship but the power forward admits that it is not so bad to be strong on the road as tougher competition awaits if they progress to the conference semifinals.
"I don't think it's necessarily a bad thing we're sharp on the road," Green said. "But we have to figure it out at home."
© Copyright IBTimes 2023. All rights reserved.