NBA Predictions 2011-2012: Who will Win it All? Will LeBron Earn the MVP Award?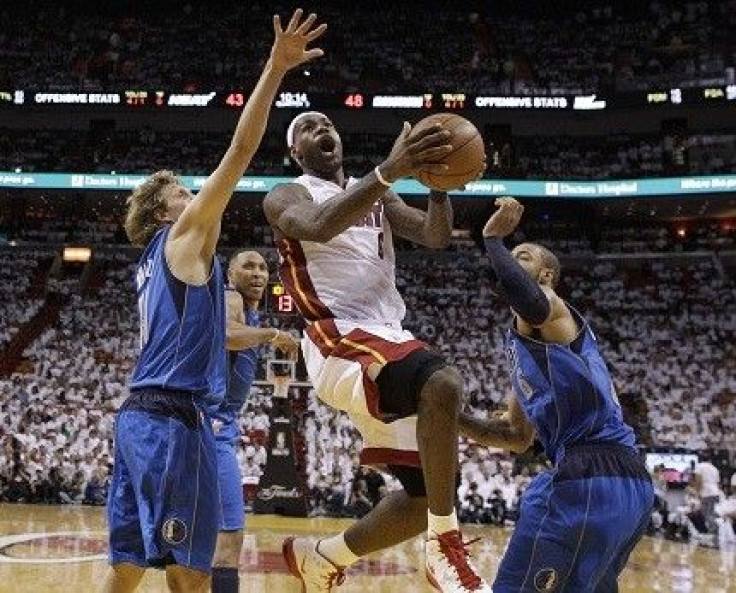 The last time there was a shortened NBA season, the San Antonio Spurs swept the New York Knicks in 1999 Finals.
This time around, instead of a 50-game season, there will be 66 games -- just 16 short of the normal 82-game season. But just like 13 years ago, there will be special emphasis placed on team fitness as there will be just five months to fit those 66 games in the schedule.
While some teams may have more talent than others, the lack of rest between games may drain some of the squads that don't have players in their physical prime. Coaches will need to pay special emphasis on giving older players rest for the playoffs.
Predicting this season will be a tough challenge considering all the variables that go into a condensed season schedule. Expect uneven play from many players, as well as several coaching changes and trades.
In short, this should be a chaotic season.
Here's an early look at the conference and division breakdowns, and how things might look at the end of the season:
EAST:
ATLANTIC
3 New York
4 Philadelphia
5 Boston
New Jersey
Toronto
CENTRAL
2 Chicago
7 Milwaukee
Indiana
Detroit
Cleveland
SOUTHEAST
1 Miami
6 Atlanta
8 Orlando
Charlotte
Washington
WEST:
NORTHWEST
1 Oklahoma City
5 Utah
Denver
Portland
Minnesota
PACIFIC
3 Lakers
7 Clippers
Warriors
Suns
Kings
SOUTHWEST
2 Dallas
4 Memphis
6 San Antonio
8 Houston
New Orleans
PLAYOFFS
EAST First Round
1 Miami over 8 Orlando
5 Boston over 4 Philadelphia
3 New York over 6 Atlanta
2 Chicago over 7 Milwaukee
EAST Semi-Finals
Miami over Boston
New York over Chicago
EAST Finals
Miami over New York
WEST First Round
1 Oklahoma City over 8 Houston
5 Utah over 4 Memphis
2 Dallas over Clippers
3 Lakers over San Antonio
WEST Semi-Finals
Oklahoma City over Utah
Dallas over Lakers
WEST Finals
Oklahoma City over Dallas
NBA FINALS: Miami over Oklahoma City in five games.
Under head coach Erik Spoelstra, the Heat will play with more chemistry this season, and with more determination after falling short to Dallas last season. The Thunder have a superstar in Kevin Durant, which will rely heavily on his outside shooting, but the Thunder don't have enough to beat Miami. With LeBron James, Dwyane Wade, and Chris Bosh under less scrutiny after a tumultuous season, and having spent a full season getting to know their teammates, the Heat deserve to be the favorites to lift the Larry O'Brien trophy in the 2011-2012 season.
AWARDS:
Coach of the Year: Tyrone Corbin, Utah
Rookie of the Year: Derrick Williams, Minnesota
Defensive Player of the Year: Dwight Howard, Orlando
Most Valuable Player: LeBron James, Miami
© Copyright IBTimes 2023. All rights reserved.