NBA PREVIEW: Los Angeles Lakers at Miami Heat; (Tonight, 7:00 PM EST; TV: TNT)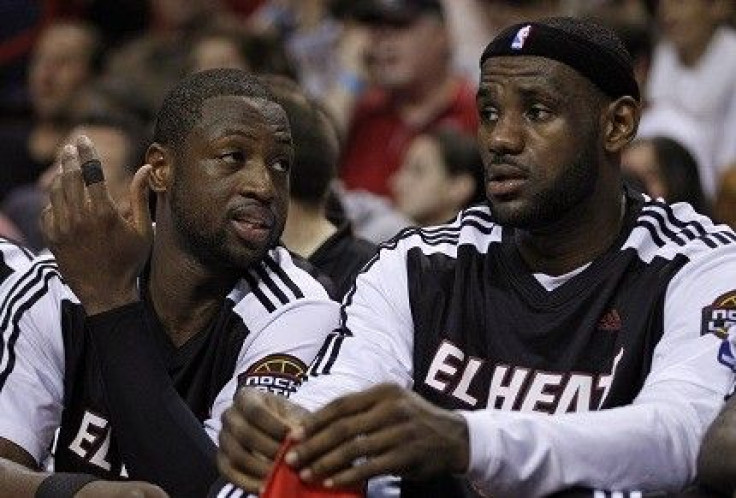 Like the title from the film of famed Lakers' fan Jack Nicholson, Something's Gotta Give, the Lakers travel to Miami to play the Heat tonight at American Airlines Arena in a game where one side is determined continue or end a streak.
The Lakers, led by Kobe Bryant, are playing red hot after the All-Star break. The Miami Heat, dealing with slumping Chris Bosh, have been in a tailspin.
Does one team snap a streak, or does they continue they maintain this pace?
The Heat have lost their last five games -- all to teams that seem certain to make the playoffs.
The Lakers, on the other hand, have won eight in a row, and are looking every bit the image of a team that is seeking a third NBA title.
Right now, the Lakers have regained their swagger, and the Heat are desperate to find theirs.
An unsung hero for Los Angeles has been center Andrew Bynum, who has been a terror on the boards in recent games.
The Heat could use some help from the bench. Miami went into the season knowing depth was a problem, but lately it's been horrendous.
Then there is the crying issue.
Heat head coach Erik Spoelstra voluntarily gave Lakers' head coach, and the entire NBA, reason to poke fun of the South Beach team when he recently said after a loss: there are a couple guys crying in the locker room right now,
The flood gates opened, and Jackson, often outspoken, pounced on the Heat's vulnerability.
This is the NBA: No Boys Allowed, said Jackson recently, despite initially saying he didn't want to discuss the issue. Big boys don't cry. But if you're going to do it, do it in the toilet where no one sees you.
Dubbing it Crygate, as the media have, may be sensationalizing the situation.
But if the Heat want to end talk that they're soft or not winners, what they can do is start winning.
© Copyright IBTimes 2023. All rights reserved.