NBA Rumors: Anthony Davis Could Possibly Land On The Knicks In 2020
Anthony Davis on New York? There are a lot of questions coming in the 2018-2019 NBA season for the Los Angeles Lakers. In a matter of personnel trades and notable free-agent acquisitions, Lebron's Hollywood based team is looking like a real championship contender.
But the question remains, will team chemistry be at 100% after the arrival of Davis, or will it become Dwight Howard, 2.0? Notably, last year's Lakers were out of sync both physically and mentally.
LeBron was sidelined for a long time due to a strained left groin. Meanwhile, the young roster struggled to pick up emotionally after news of a pending trade damaged their chemistry. Rajon Rondo wasn't even able to assert his assertiveness partly because of the locker room discord.
To make matters worse, Lonzo Ball's dad, was bat-shit crazy on the sidelines, saying that the Lakers would win a championship last year. Despite the visible signs of trouble, the players scoffed it off and said that it was all media blabber.
Going back this year, will their roster be able to gel quickly enough for a playoff run? Even Marc Berman is confident that Davis will possibly consider the New York Knicks in 2020 if an eventful implosion happens in the Hollywood hardcourt.
According to his source, "The 2020 free-agent pool is short on stars... if the Lakers implode. Rich Paul, Davis' agent, likes the idea of his client in New York."
It might seem that Rich Paul's motives are unclear. At least Davis has a second choice if ever the Los Angeles super squad fails to deliver. The six-foot-ten forward needs to learn to play with LeBron, especially in a city that puts its stars under a microscope.
Last season, Kobe Bryant die-hards touted James as a fake king, calling him a choker for the rest of the season. But in fairness, he did show up on some nights and provided enough effort to win some games.
Last year Davis averaged 25.9 points, 12 rebounds, 3.9 assists, 1.6 steals and 2.4 blocks. Playing with the soon to be 35-year-old LeBron would surely dial down his numbers, but he has to for the team to work.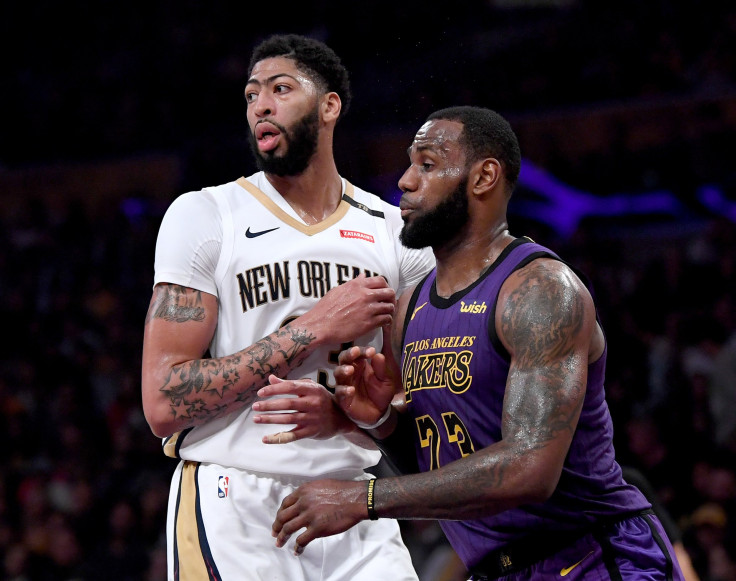 Kevin Love, Chris Bosh was able to adjust as third fiddles to their respective superstar teammates. Love was the third option behind Irving and James, while Bosh was the third-string to the King and Dwayne Wade.
The argument is on Davis' ability to play with a ball-dominant player on the court. James last season averaged 27.4 points, 8.5 rebounds and 8.3 assists, tremendous numbers, but he had the ball most of the time.
The King played 35.2 minutes per game last year, no doubt he was the Laker's most used player when he's on the active roster. He also ranked fifth in offensive possessions (POSS) with 4.7.
Going back to Davis, he needs to perform on a more significant market team and deliver expectations. If he overcomes playing as a sidekick to LeBron, chances are they will contend for a title. If not, he will likely be frustrated behind the shadow of an aging all-time great.
Although it's far from happening, Davis to the Knicks is possible but highly unlikely. However, don't fret, we've seen crazier things happen across the NBA in the past years.
© Copyright IBTimes 2023. All rights reserved.