NBA Rumors: Cavs Place Star Big Man On The Block But No Teams Biting
The Cleveland Cavaliers are expected to undergo a long haul as they continue to rebuild following the departure of most of their top stars. Kevin Love may still be around, stepping up to the franchise player role last season after he agreed to a four-year $120 million extension. Unfortunately, it looks like the ballclub is headed in another direction with reports that Cleveland has included the all-star forward in NBA trade discussions.
According to Brian Windhorst, Love has been included in trade talks but have hardly gotten any success. Apparently, they are having a hard time to find takers for the 30-year-old big man as of to date, understandably because most are likely preferring to see who they can get at the 2019 NBA Draft and free agency. Add to the fact that Love carries a huge contract, most NBA teams are wary of their team salary budget to make sure they squeeze in the best available talent without going over the luxury tax.
At some point, there will be takers for Love. However, this will only materialize once the dust settles. As mentioned in a previous post, the Cavs are likely to consider trading away their old guns at the center-forward position. There is also Tristan Thompson who could be dealt at some point – especially after the 28-year-old had a sub-par 2018-19 NBA season. Seeing how the fourth overall pick of the 2011 NBA Draft holds close ties with LeBron James, it is possible that he could be considered in Hollywood if he fits into the Lakers team salary budget. He owns an $18 million contract before he becomes a free agent next season.
There is no question that among the prime directives of the Cavs is to deal off players with fat contracts. Love and Thompson are two of them and Cleveland will most likely want younger players or future picks in return. These are some of the scenarios that general manager Koby Altman has on his plate as he tries to rebuild the franchise following the exit of stars like James and Kyrie Irving.
As far as their pick for the 2019 NBA Draft, the Cavs go after Cam Reddish with the 5th overall pick. Jarrett Culver and De'Andre Hunter are options but the Duke shooting guard looms as a more sensible pick since he has the range, Reuters reported. As to who the Cavs will actually pick depends on the scouting report and who made a good impression during the workouts.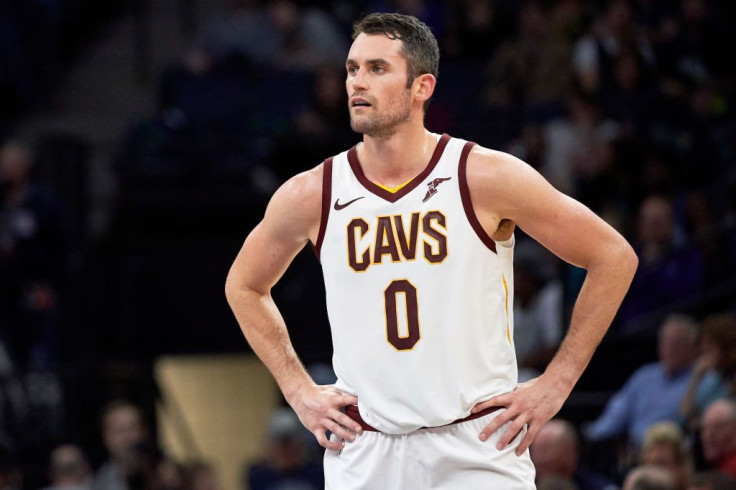 © Copyright IBTimes 2023. All rights reserved.