NBA Rumors: Cavs Pulling Plug On Sophomore After Outburst, Food-Throwing Incident
KEY POINTS
The Cleveland Cavaliers seem to have enough with Kevin Porter Jr.
Porter is allegedly peeved when his locker spot was moved
Cavs head coach is dismayed at Porter's verbal outburst
Kevin Porter Jr. has not exactly been having a good couple of months, and it appears he has pushed his luck too far.
The 20-year-old player out of Seattle, Washington has worn out his welcome with the Cleveland Cavaliers, the last of which was a locker room outburst.
According to sources cited by ESPN, the Cavs are now planning to trade Porter away to interested teams. If there are no takers, they plan to waive the former USC player.
Porter has yet to play this season and has been out due to personal reasons. He appeared to be returning soon when he attended his first game on Friday when the Cavs faced and beat the New York Knicks.
Unfortunately, something went down in the locker room. Porter was said to be enraged after finding his locker was moved to an auxiliary area to accommodate the new acquisition, Taurean Prince.
According to the Athletic, it didn't sit well with him as he started to yell and even threw food at one point in the locker room. General manager Koby Altman and head coach J.B. Bickerstaff tried to diffuse the situation but failed.
Shocked at the action of the young NBA player, sources add that he was told to clean up his locker. Other Cavs members were later informed that Porter would no longer be on the team.
It was not mentioned what Porter had said during the outburst although it was likely profanity-laced. However, one person who was shocked and disgusted by Porter's actions is Bickerstaff who had plans of re-integrating him into the Cavs' rotation.
"We all want to see Kevin be successful and I still feel that way, so whatever it is that happens in the future for him, I hope nothing but the best for him," Bickerstaff said. "It's part of our responsibility as coaches to give everyone our all and try to make the best of every situation and I can say that we did that."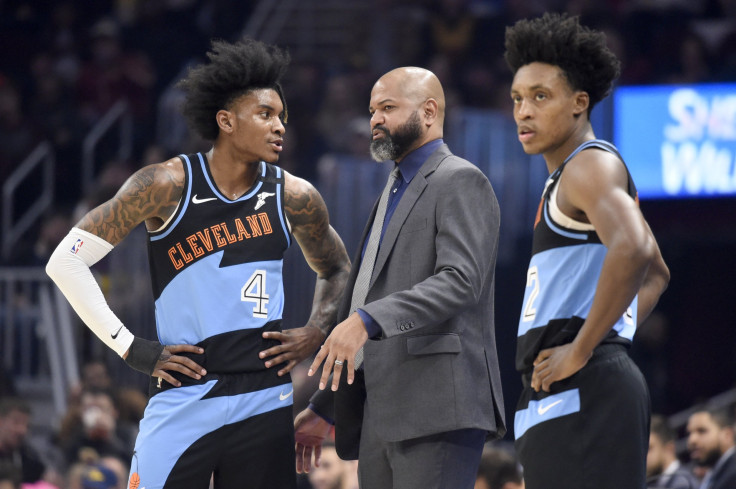 In November, Porter was arrested in Ohio when he crashed his Mercedes SUV. Police found a loaded handgun and marijuana in the vehicle's glove compartment but all charges were eventually dismissed.
It would also be best to note that Porter had his issues with USC. That included being suspended for conduct issues during his freshman year.
© Copyright IBTimes 2023. All rights reserved.