NBA Rumors: Drummond Picking Up Pieces, Will Bickerstaff Rub It In?
KEY POINTS
Drummond slowly getting into the Cavs groove
Drummond admits difficulty adjusting to new team
Drummond could change mind and stay in Cleveland this summer
Andre Drummond returned to action for the Cleveland Cavaliers against the Indiana Pacers. Though the Cavs lost, the 26-year-old center had his biggest game so far with his new team. Drummond finished with 27 points, 13 rebounds, and four steals. It should be noted that he finished with those numbers despite missing key stretches in the fourth quarter.
Drummond missed the last two games due to a left calf strain but hardly showed ill-effects of it. Either way, it remains that the 6-foot-11 showed what he could do for Cleveland if he goes on to stay with the ballclub. As most know, Drummond previously mentioned that he was likely opting out after this season. But this was before John Beilein was axed as the team's head coach.
JB Bickerstaff has been doing a good job since taking over from the former Michigan Wolverines head coach. And his influence goes beyond the basketball court. Tristan Thompson, who missed the game against the Pacers, had good words for Bickerstaff in a previous post. The Canadian forward is another player who will become a free agent but may just stick around. It may be only a matter of time before Drummond does the same.
But before going that far, Drummond needs to get a feel of the Cavaliers. In a report by Cleveland.com recently, the two-time NBA All-Star admitted that he is still trying to fit in. He is surrounded by new teammates and under a new head coach. Having played for the Detroit Pistons for about eight years, the rest of the current season could determine if he should stay on or find another team.
"Like I told you guys a week ago, it's going to take me a little bit to figure it out," Drummond admitted. "But over time it's going to get better and better."
Drummond may want to realize that with two proven veterans, the Cavaliers are a pretty strong team. Aside from Thompson, there is Kevin Love (someone who could also change his mind about a potential trade). They also have a fine mix of young talent in Collin Sexton and Darius Garland. With the right adjustments, there is no denying the Cavs could turn things around as early as the 2020-21 NBA season.
Drummond just needs to be patient and adjust. Moving on to a new team will mean he will have to get re-acquainted. For a team that is in need of a new face, Drummond could be that guy. These are just some of the things the 9th overall pick of the 2012 NBA Draft needs to factor in once the decision-making time comes.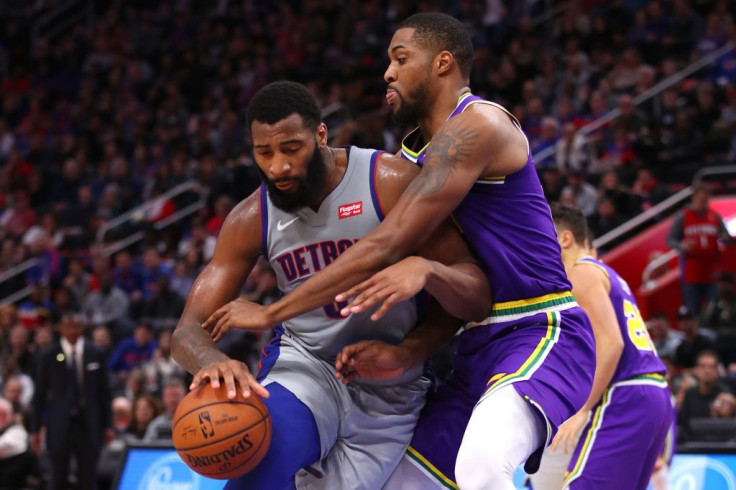 © Copyright IBTimes 2023. All rights reserved.