NBA Rumors: Dubs Need To Decide On Keeping Or Parting With Draymond Green
Throughout this NBA season, all the attention has been on Kevin Durant and Klay Thompson. With both Golden State Warriors starters among the top free agents this summer, that hardly comes as a surprise. But what about the rest of the Dubs such as Draymond Green?
Green has been the junkyard dog for the Warriors since he joined them back in 2012. His ability to play multiple positions has done wonders for Golden State, not to mention guarding practically anyone assigned to him at a high level. Compared to Durant, Thompson or even Stephen Curry, the 35th pick of the 2012 NBA Draft is the one making less money. But all that could change in the summer following his hookup with Rich Paul - the same one who handles LeBron James.
Everyone knows that each time someone signs up with Paul, rumors of seeing that player possibly moving to the Los Angeles Lakers is not far behind. As SLIC pointed out, one can just look at the case of Anthony Davis when he joined Klutch Sports - a group handled by Paul. The Brow wanted to join James in Hollywood but everyone knows how all that went haywire. Could this be the same fate ahead for Green?
It may all depend on what the Warriors plan to do with the 29-year-old cager. Although he has one more year left in that $82 million deal he signed back in 2015, Golden State needs to decide on whether to hand Green an extension or not. If the Dubs don't it could result into something different once Draymond plays out the remainder of his deal.
NBA.com suggested that Green could get that feeling of being unwanted since the Warriors are not inclined to lock him up before his current contract runs out. Also, the fact that Klutch Sports is in the picture could somehow make Green realize that he is being underpaid and get a larger salary somewhere else.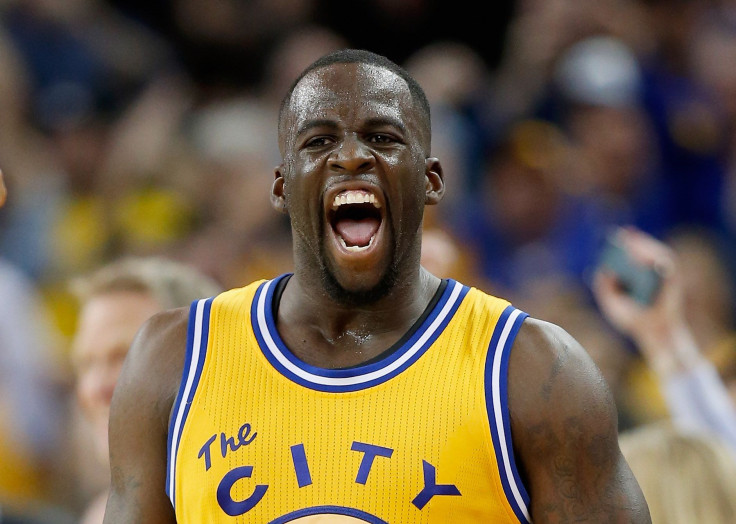 These are just some scenarios that beckon for the Warriors and Green heading into the 2019-20 NBA season. Although they are focusing right now on winning another title, all eyes will be on who stays and who goes this offseason. Durant and Thompson will be in focus but don't count out Green. He may be mum at the moment but there could be something brewing inside of him - something that could either be good or bad for Dub City.
© Copyright IBTimes 2023. All rights reserved.