NBA Rumors: Former Cavs Swingman Shifting From Basketball To Entrepreneurship
Another forgotten NBA player right now is Imam Shumpert, one of the notable 3-and-D players any team could put to good use. After winning an NBA title with the Cleveland Cavaliers back in 2016, things have simply been not the same for the 17th overall pick of the 2011 NBA Draft.
Starting his NBA career with the New York Knicks, Shumpert was best known as a reliable player off the bench, particularly on the defensive end. He holds career averages of 7.3 points in 25.2 minutes per game. He ended up with the Houston Rockets in a three-team trade involving the Cavs and the Sacramento Kings last February, USA Today reported.
Things have been quiet on the 29-year-old swingman's end although a former teammate, Isaiah Thomas, believes he should be on an NBA team right now. Curiously, Thomas had the same predicament before until he was picked up by the Washington Wizards last July.
Shumpert responded to Thomas on Twitter and revealed that he was quietly working behind the scenes. It appears that the former Yellow Jacket is working on his clothing line brand, Centerpiece by Iman. Some speculate that this could be the NBA vets new passion with no teams expressing interest in his services.
The Rockets still hold the Bird rights on Shumpert and hope to salvage something in return before letting him go. A sign-and-trade option seems to be what Houston is looking for although nothing close to that has come. Unless coach Mike D'Antoni or general manager Daryl Morey plan to give him another try, Shumpert is likely to be on his way out.
NBA training camp is just around the corner and anything can still happen. Earlier in the preseason, Shumpert showed that he can still shoot the ball from the outside on his Instagram, possibly an audition of sorts in case the Rockets have a change of heart. If not Houston, it could draw some interest from other NBA teams - particularly the ones looking to load up their wings.
Either way, Shumpert has options. He is not limiting his future to the NBA and is looking into other options. His clothing line is a start - something different compared to other free agents who remain hopeful of earning a living through pro basketball.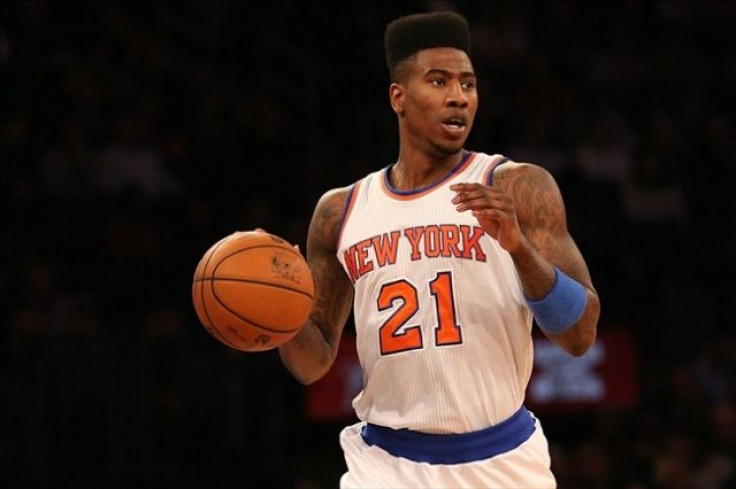 © Copyright IBTimes 2023. All rights reserved.