NBA Rumors: Glen Davis Advises Zion Williamson To Lose Weight Or Suffer Shortened Basketball Career
Glen Davis is best remembered as that player who was a force upfront. He was part of the 2008 Boston Celtics NBA champion squad, but things just took a different turn from there. He admits that his weight was a big problem, the root of ankle and foot injuries. Davis stands 6-foot-9 and weighs 289 lbs.
Davis last played for the Los Angeles Clippers in 2015. He is currently playing for St. John's Edge in the National Basketball League of Canada, apparently a big notch below his NBA stint. The proper weight is important for any player in terms of longevity playing NBA ball. One player that comes to mind right now is Zion Williamson, the top pick of the 2019 NBA Draft.
Williamson already showed what he could do during the NBA preseason. He is as good as advertised but ended up being sidelined due to injury. As of this writing, he has yet to play in the NBA. Critics feel that he is overweight for his height, 6-foot-7. Williamson weighs 285 pounds.
The latest to comment on the weight issues of Williamson is Davis. In a report from TMZ Sports, the 33-year-old explained why weight was one of the reasons why he is no longer active.
"That's one of the reasons why I stopped playing was because of my weight," said Davis.
The difference between Davis and Williamson is that the latter still has time to trim down. The former Duke Blue Devil needs to understand that he will be prone to injuries if he does not town down his body mass. Davis feels that Zion has time to do so although it would be best to bring his weight down fast.
"He might have to lose some muscle mass, but other that, he should be OK," said Davis.
However, there are now questions on how good Williamson would be if he lost weight. Some feel that he would benefit due to added mobility. Others feel that lowering weight could affect his manner of forcing his way inside the paint.
Either way, the important thing is for Williamson to be more cautious once he is cleared to play. Less weight could help alleviate some trauma on his knee once he returns. If Williamson wants a long NBA career, he may want to take a gander at how Davis's pro career went. That is fair warning for the promising 19-year-old star.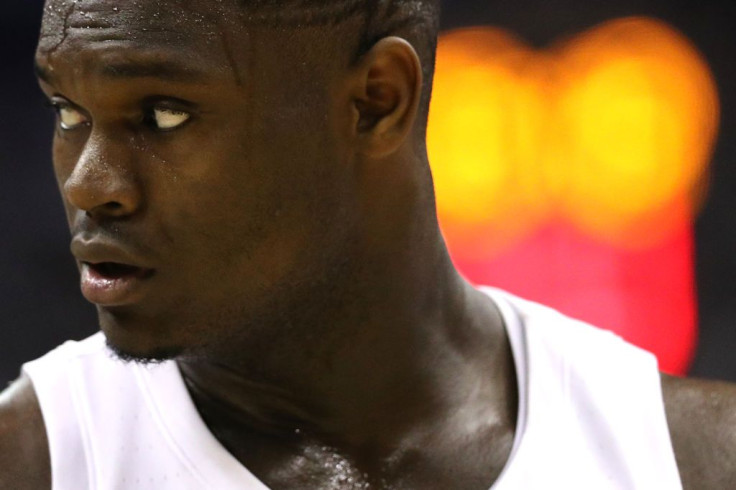 © Copyright IBTimes 2023. All rights reserved.