NBA Rumors: Pelicans Phenom Rookie Debut On Hold Following Injury
NBA fans are eagerly anticipating the coming of Zion Williamson of the Memphis Grizzlies who has wowed in the preseason. Unfortunately, his first official NBA regular-season game will have to wait. The top pick of the 2019 NBA Draft will miss some early games due to a reported knee injury.
According to Adrian Wojnarowski of ESPN, Williamson injured his right knee. The good news is that it is not severe, contrary to initial reports. However, he is expected to miss a period of weeks of the NBA regular season. The Pelicans are treating it with extreme caution but are confident of Williamson making a full recovery. According to head coach Alvin Gentry, Williamson may have suffered the injury last Oct. 13 against the San Antonio Spurs.
Hence, all NBA fans can do right now is hope for the best. There is no official timetable for Williamson who showed glimpses of things to come. That includes an explosive NBA preseason debut. In a previous post, it was detailed how he got off on the right foot and formally announced his coming. That included a thunderous jam over Damian Jones of the Atlanta Hawks earlier this month.
"This isn't high school or college anymore, you gotta go up strong, so I went up strong and was able to finish," the former Blue Devil said at the time.
Taking a look at the Pelicans regular-season schedule, the Toronto Raptors get the first crack at New Orleans on Oct. 22 at home. The Pelicans play their first home game against the Dallas Mavericks on Oct. 25.
With Williamson out, Gentry may have to go with Jaxson Haynes for the meantime. Haynes was the 8th overall pick of the 2019 NBA Draft. If not, Derrick Favors or Jahlil Okafor could take Williamson's place in the early going, NBA.com reported.
Williamson's issues with injuries are nothing new. Most know about that shoe burst at Duke although injury woes go all the way back to his high school days. His health is a concern, meaning he may need to shed off some pounds. Listed at 6-foot-6, Williamson is the second heaviest player behind Boban Marjanovic of the Dallas Mavericks.
There is no question that Williamson is a joy to watch when healthy. But unless he finds a way to stay healthy, his NBA career may not entirely get off the ground.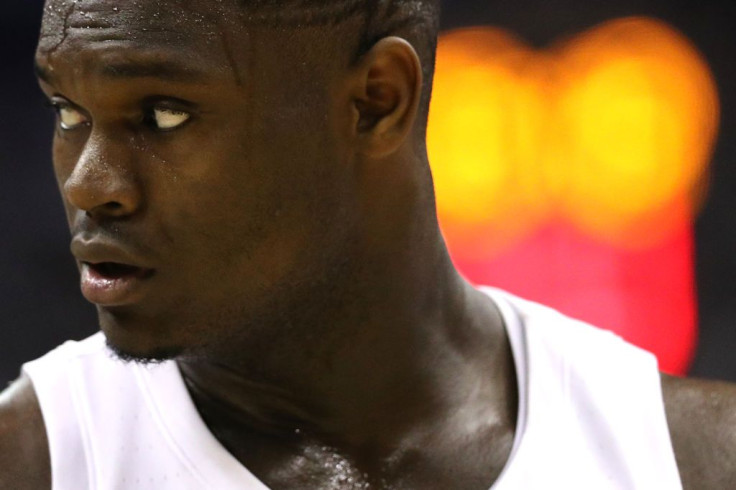 © Copyright IBTimes 2023. All rights reserved.
FOLLOW MORE IBT NEWS ON THE BELOW CHANNELS