NBA Rumors: Has Anthony Davis Played Last Game For New Orleans? Pelicans Want To Sit AD
As the NBA returns from its All-Star Weekend vacation, there are still some important matters to sort out with regards to one of the league's best players. The New Orleans Pelicans apparently still want to sit star big man Anthony Davis out for the rest of the reason before trading him, Marc Stein of the New York Times reported.
Stein mentioned in a Tuesday column that the Pelicans want to "re-engage" talks with the league office. The team had kept him on the bench for a while prior to the Feb. 7 trade deadline. He has since played in four games for the Pelicans after trade talks with the Los Angeles Lakers went nowhere.
There were rumblings that the NBA had told the Pelicans not to sit Davis, and that the team would be fined $100,000 for every game Davis was held out of. An NBA spokesperson told Stein earlier in February that the NBA had not threatened the Pelicans with fines, but "league rules governing competitive integrity" required the Pelicans to play him.
Seemingly as a way to dance around the issue, the Pelicans have played Davis in significantly limited minutes since the deadline. He has averaged only 24.7 minutes per game in those four games, which is nearly 12 minutes fewer than his season average.
Davis has averaged a meager 15.7 points per game in those contests, too.
It is clear why the Pelicans want to sit Davis and why the NBA does not want them to do that. New Orleans gets nothing out of giving minutes to a player who wants to leave. On the other side, the NBA might not be too keen on a team transparently tanking for a higher draft pick like that.
The NBA Players Association would likely also oppose a solution that benefits the team far more than it benefits Davis.
Regardless of how messy the situation gets from here, Davis will play for another team in 2019-20. The Lakers aggressively pursued him before the trade deadline, but after that fell through, the Boston Celtics might be the favorites to land him.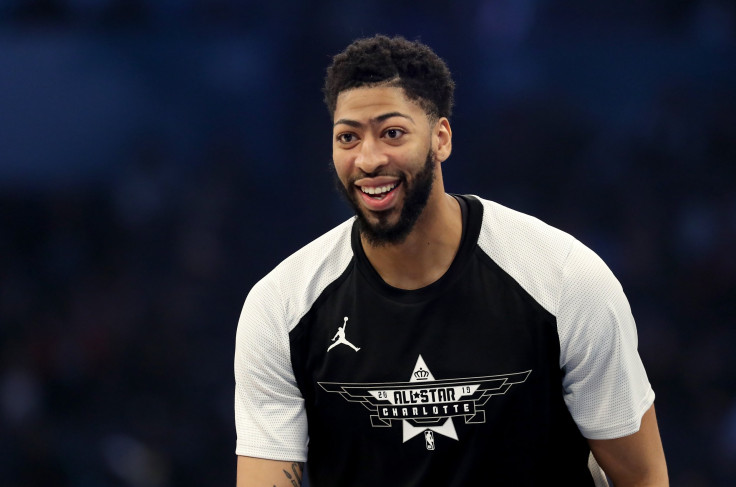 © Copyright IBTimes 2023. All rights reserved.