Anthony Davis Rumors: Lakers, Knicks, Bucks On Trade List? AD Talks About Where He Could Play In 2019-20
The Anthony Davis trade saga is on hiatus until the NBA season ends, as the New Orleans Pelicans star was not traded at the Feb. 7 trade deadline. That said, rumors will continue to circulate until a deal is in place to send Davis somewhere else.
Davis himself is helping keep the rumor mill spinning. While speaking to reporters at NBA All-Star Media Day, Davis said the Boston Celtics would definitely be on the list of teams he wants to play for.
That is noteworthy because, in the weeks leading up to the trade deadline, Davis had reportedly narrowed his list down to the LA Lakers, Clippers, New York Knicks and Milwaukee Bucks. Boston is considered to have the best trade assets in the Davis sweepstakes, but even his father said he did not want Davis playing for the Celtics.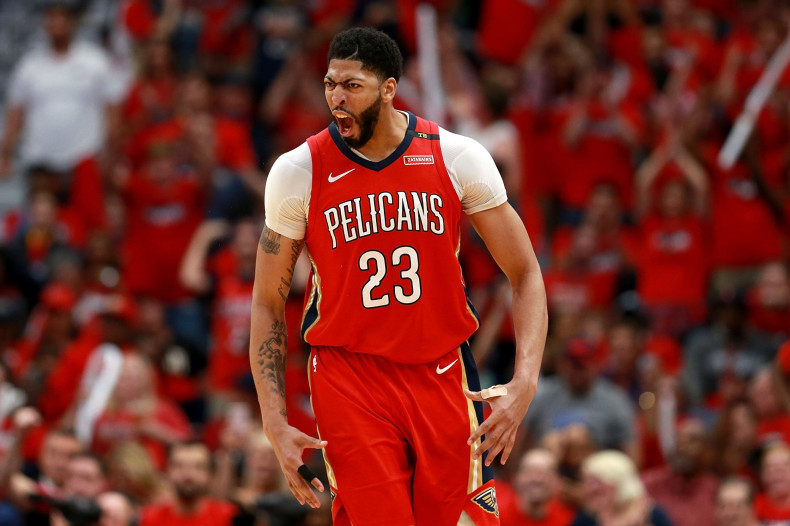 Davis personally refuted that, though, and said all 29 teams other than the Pelicans would be fine with him.
"Whatever team I get traded to, I'll play for it that year or whatever," Davis said on NBA TV. "I'll make the best of it and then when free agency comes, see what happens. I can't tell the future."
The All-Star is currently under contract until the end of the 2019-20 season, so whoever trades for him in the offseason will only get a year out of him before he could potentially leave. That may not dissuade anyone from trading for him; the Toronto Raptors acquired Kawhi Leonard knowing full well he might not stay, but will do everything they can to keep him in Toronto.
As for the other teams Davis has been linked to, the Knicks are an intriguing option. They will have two max contract slots this summer thanks to the Kristaps Porzingis trade. If they manage to earn the top pick in the draft lottery, they could trade it and other assets for Davis, while potentially also acquiring another star player in Kevin Durant or Kyrie Irving.
That would give the Pelicans the right to draft Duke sensation Zion Williamson right after losing their last top pick.
Meanwhile, on the west coast, the Lakers might be out of the race entirely. Lakers GM Magic Johnson accused the Pelicans of not acting in good faith leading up to the trade deadline. New Orleans reportedly was not impressed with the Lakers' trade packages. Boston and whoever ends up with the No. 1 overall pick could have more appealing trade offers than LA this offseason.
The Bucks appeared on the Davis list, but they have not been seriously linked to the Pelicans star up to this point. They have the best record in the Eastern Conference, but they might not be able to put together a trade package without mortgaging their bright future.
© Copyright IBTimes 2022. All rights reserved.