NBA Rumors: Jamal Crawford Good Fit For The Lakers According To Retired NBA All-Star
Crawford will be playing for his 20th year next year, he's still an elite scorer off the bench.
Jamal Crawford hasn't had any luck this summer, the former sixth man of the year is still hoping that a team will pick him up for the NBA's 2019-2020 season. With a great deal of talk focused on Jeremy Lin, some basketball pundits have undoubtedly put the 39-year-old guard out of basketball contention.
Crawford will be playing for his 20th year next year, and the window of opportunity to play for an NBA organization is slowly closing down. However, former All-Star and current basketball analyst, Gilbert Arenas believes that there is still a chance for the savvy veteran.
"Crawssover Crawford" averaged 7.9 points, 1.3 rebounds, 3.6 assists and 0.5 steals in 18.9 minutes per contest for Phoenix last season. Those numbers aren't going to blow you away, but he's known for his clutch shooting and veteran presence on the floor.
Gilbert Arenas is a believer that Jamal can still play at a high level and is a perfect fit for the Los Angeles Lakers. According to Brandon "Scoop B" Robinson, Arenas told him that he's hoping that L.A. would sign Crawford.
"Agent Zero" figured that the Lakers would benefit from a guy that could create shots for himself like Jamal. He added that Crawford's outside shooting could help Los Angeles, especially in clutch situations.
LeBron James and the squad will aim for a deep playoff run since adding Anthony Davis and Demarcus Cousins in the offseason. With Cousin's recent season-ending injury, the franchise signed Dwight Howard to a one-year unguaranteed deal earlier this week.
Los Angeles' bench is quite thin at the moment, with Danny Green leading the second unit with an average of 10.3 points per game. Adding Crawford could potentially give the Laker's bench added firepower.
It will undoubtedly be a bonus if Crawford could produce double-digit scoring averages. His numbers last season dipped because he had to share his minutes with Devin Booker.
The prolific scorer averaged 14.6 points per game in his 19-year career and shot an impressive 41 percent clip in 1,326 NBA regular-season games.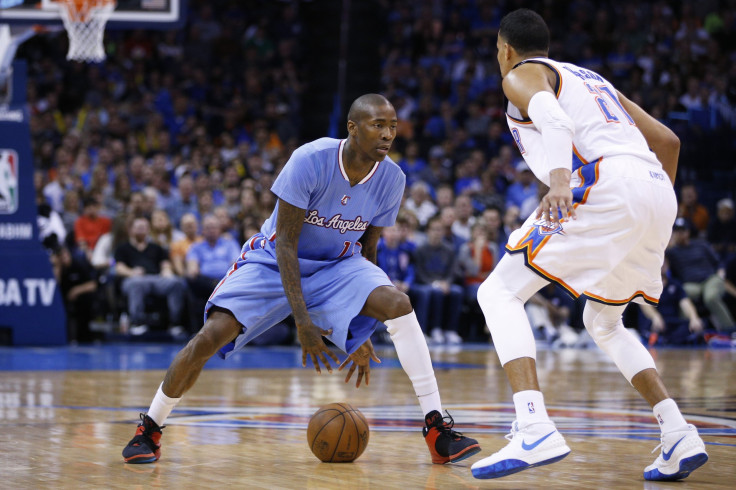 © Copyright IBTimes 2023. All rights reserved.