NBA Rumors: James Harden Making Rockets Uncomfortable; Nuggets Trade Talk Shut Down
KEY POINTS
The Houston Rockets' plans of keeping James Harden are getting out of hand
Harden starts to be impatient as the trade request is getting nowhere
The Denver Nuggets back out on the trade involving Harden
The Houston Rockets have yet to find a trade partner for James Harden even with several teams being linked to the NBA star.
The longer that this is left unresolved, the more impatient the 31-year-old is expected to be. It appears that is happening right now.
Before the 2020-21 NBA season got underway, word got out that Harden has been having heated exchanges with other Rockets players--with the incident with 25-year-old rookie Jae'Sean Tate being singled out.
A source tells Shams Charania of The Athletic that Harden and Tate got into an argument. The thought alone is surprising since the eight-time All-Star has been known to be a composed and laid-back player.
The reason behind the barb was not mentioned. However, the source alleged that Harden did throw the ball Tate's way but did not hit the rookie.
It is obvious that the change in character in Harden is a result of growing frustration. Houston is in no hurry to trade him, but these incidents may change that ploy.
Harden is trying to be professional and said that he and the team are focusing on the season.
But this should be taken with a grain of salt after Harden showed up late for training camp and was visibly out of sync. The third overall pick of the 2009 NBA Draft took his sweet time and did a lot of partying in Las Vegas before arriving in Houston.
As for teams who may be interested in Harden, another franchise was added but immediately crossed out. The Denver Nuggets allegedly held some talks with the Rockets about the All-Star guard, but it appears the potential trade has fizzled.
The reason for Denver in pulling the plug is because they are not too keen on dealing away Jamal Murray, Mike Singer of The Denver Post reported.
Hence, Harden will have to play professionally with Houston for now. But somehow, it may reach a point when things will get uglier if the patience of the California native wears out.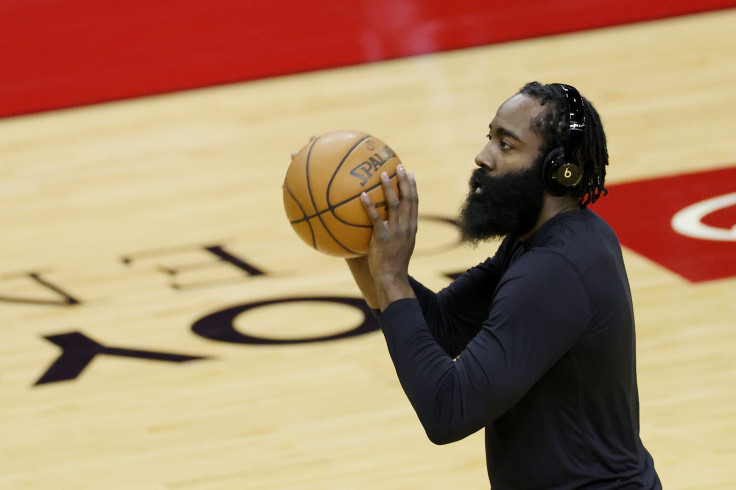 © Copyright IBTimes 2023. All rights reserved.