NBA Rumors: Jimmy Butler Could Form Lethal Duo With LeBron James In LA
Jimmy Butler is one of the high profile names available in the NBA offseason and is likely to be considered by multiple teams. One team that could take him in is the Los Angeles Lakers, a squad that is in dire need of offensive support.
Butler's move will depend first on how well the Philadelphia 76ers can convince him to stay. Apparently, the Sixers will have the initial say and make a pitch to the four-time NBA All-Star, Fansided reported. Included in the process is the relationship he holds with other players in the mix.
Butler has not exactly had great ties with the younger players, particularly Joel Embiid. And while everything is quiet right now, it could be a ticking time bomb to have both players under one team.
Speaking of blending in, it will also be interesting how Butler can chime in well with James. This early, and if something happens, it is pretty clear that the 29-year-old will play second fiddle to the Lakers superstar. So will it all boil down to the money?
Butler is undoubtedly one of the established stars in the NBA but his knack for having run-ins with other cagers on the team he lands leaves a lot to be desired. The rebuilding Lakers are likely to have internal problems as well. If not James, there are the young core of players like Brandon Ingram, Lonzo Ball or even Kyle Kuzma, assuming they are not traded off.
Then again, anything can change. Butler knows he needs to mature if he is to completely establish himself as an NBA star. Chemistry is key for the Lakers or any other team who may be considering him. If that issue is settled, then perhaps he can move on to better and smoother heights.
For now, all this should be taken with a grain of salt. Butler has shown no indication that he is unhappy with the Sixers although he may be trying to keep himself in check. He has had his share of struggles although he has been putting up good numbers NBC Sports reported. But if there is one aspect of his game that could make Lakers president Earvin "Magic" Johnson and general manager Rob Pelinka think, this would be his ability to defend.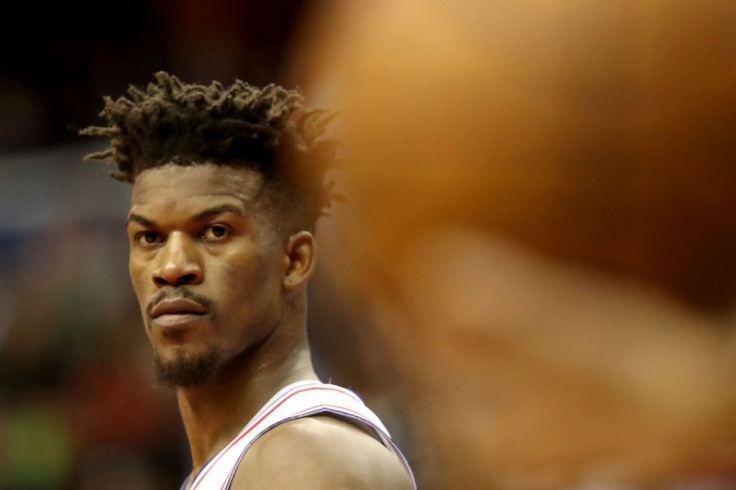 Butler is an option but the Lakers will study other free agents. The priority is getting a proven scorer who can also defend well. If they fail to find one, they are likely to settle for someone who can light it up and relieve James of the heavy scoring load.
© Copyright IBTimes 2022. All rights reserved.
FOLLOW MORE IBT NEWS ON THE BELOW CHANNELS