NBA Rumors: Knicks Considering Blazers Star Guard, Open To Dealing Multiple First-Round Picks – Report
KEY POINTS
The Portland Trail Blazers could break it up and start rebuilding for future NBA campaigns
The New York Knicks is reportedly keeping tabs on Lillard, who is set to become a free agent
Terry Stotts could be relieved as Blazers head coach if they fail to make a good run in the NBA playoffs, a report says
The New York Knicks are still looking for a veteran guard to lead the team, and Damian Lillard of the Portland Trail Blazers could be it. The 30-year-old is in the final year of his deal with the Blazers, making him another hot target in the NBA offseason. The Knicks could be one of them.
The Knicks are looking into the status of the six-time All-Star, Marc Bergman of the New York Post reported. Should Lillard be available, New York appears to be interested and is willing to offer multiple first-round picks to land the former Weber State product, the report said.
Lillard's status with the Blazers is up in the air, though the All-Star guard is known for his loyalty. But as far as Portland is concerned, it appears changes could be forthcoming. That includes possibly seeing Terry Stotts being relieved from his post, a report from Chris Haynes of Yahoo Sports said.
Stotts has done a wonderful job for the Blazers prior to this season. They are at the seventh spot of the Western Conference, but the expectations for this NBA season were not met.
For a team that boasts Lillard, C.J. McCollum and Jusuf Nurkic, pundits said they feel that the Blazers should be in a better position. But of course, the fact that most of these stars suffered injuries played a role. Hence, the 63-year-old coach's status may depend on how well he can steer the team with these three big names now back in harness.
Assuming that the Blazers decide to head in a different direction, trading Lillard for those first-round picks would make sense. Portland could embark on a rebuild, and this starts with new young talent to fill up the roster. However, some stars could be let go and Lillard could be one of them.
The Knicks would be perfect considering they have been looking for a veteran leader even before the 2020-21 NBA season started. Several names have been tossed in the mix, but Lillard surely sounds like a guy head coach Tom Thibodeau could use moving forward.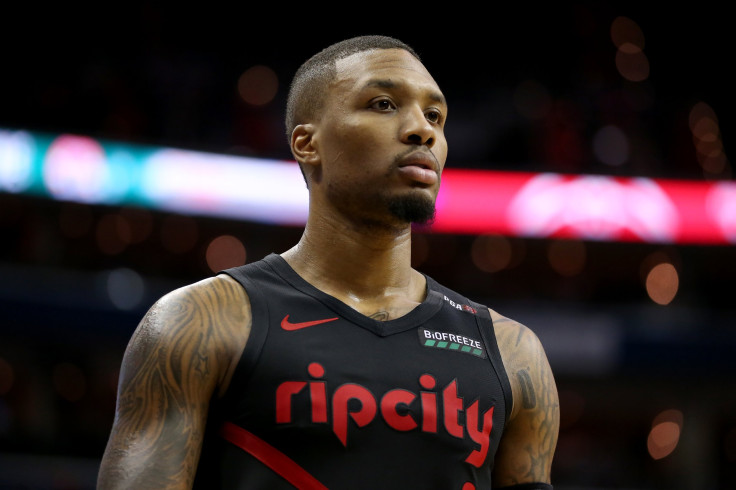 © Copyright IBTimes 2023. All rights reserved.