NBA Rumors: Kyrie Irving Linked To Nets, But Brooklyn Should Sign D'Angelo Russell Over Celtics' Star
Among the many, many rumors regarding the wild 2019 NBA offseason that's to come has been the notion that Kyrie Irving might be a fit for the Brooklyn Nets in free agency. The point guard is expected to heavily consider returning home to New York this summer, and the playoff-bound Nets are looking like a more attractive option than the tanking Knicks.
Former Cleveland Cavaliers' general manager David Griffin indicated on NBA TV last month that he believes Irving is interested in playing for the Nets because of what the organization has done during a successful rebuild. ESPN's Stephen A. Smith noted a few weeks later that while many rumors have linked Irving and Kevin Durant to the Knicks, the two stars might choose the Nets instead.
Brooklyn is set to have enough room under the salary cap to sign one free agent to a max contract. If they are able to somehow unload Allen Crabbe's contract, they could be in the market for two stars.
It doesn't look like anyone told D'Angelo Russell that the Nets could try to land a star point guard. The 23-year-old has had a sensational season as he enters restricted free agency, and he's been so good that it will force Brooklyn to examine whether or not they'd even want to sign Irving.
After a few seasons, Russell has finally morphed into the player he was expected to be when the Los Angeles Lakers took him second overall in the 2015 NBA Draft. He made his first All-Star team this year and has been the best player on a Nets' team that could finish above .500 following four straight losing seasons.
Russell scored 27 of his career-high 44 points in the fourth quarter of Tuesday night's comeback win against the Sacramento Kings. He helped Brooklyn overcome a 28-point deficit for a 123-121 victory.
With just nine games left on the schedule, Russell is averaging 20.7 points, 6.9 assists and 3.7 rebounds per game while shooting a career-high 43.2 percent from the field. He's making a career-high 36.6 percent of his threes. Russell has also been among the most clutch players in the league.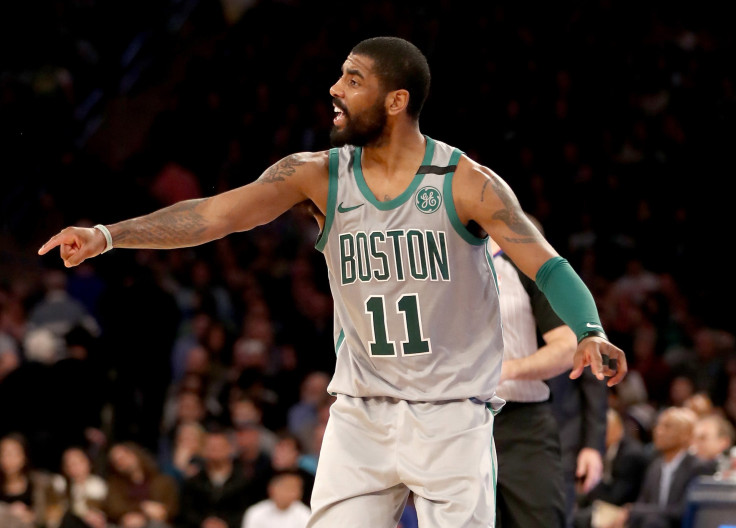 Irving might be most the clutch player in basketball, and he's got Russell beat with averages of 23.7 points, 7.1 assists, 5,1 rebounds and 49.4 percent shooting. He's also four years older than Russell with a history of knee injuries and will command a higher yearly salary.
A four-year, max deal for Irving would cost the Nets around $140 million, forcing them to pay him about $35 million per season. Russell's max deal would cost Brooklyn close to $158 million over five years, paying the guard $31.6 million per year.
Russell would be 28 years old at the end of that contract. Irving would end a max deal with the Nets at 31 years old.
The Nets would have plenty of competition for Irving. The Knicks will be after him, as well as the Los Angeles Lakers. The Boston Celtics will also try to re-sign the guard with the highest possible offer.
Because Russell is a restricted free agent, the Nets can match any offer sheet he signs and make sure their best player returns for the 2019-2020 season and beyond.
So much has been made about Brooklyn's new "culture." Why wouldn't the Nets make sure to keep the player that's thrived in that environment the most?
There's no need to give Irving big money. The Nets already have their point guard of the future.
Kevin Durant and Kawhi Leonard will be at the top of Brooklyn's list in free agency. Even Jimmy Butler might make more sense than Irving for the Nets.
© Copyright IBTimes 2023. All rights reserved.